New FloQast features are released daily to help accountants work smarter, not harder. Below is a running list of updates released in the past few months. Please click any of the links to learn more about a specific area of the application. As always, you may contact your Setup lead, your dedicated Customer Success Manager, or support@floqast.com for help getting started with these features and more.
Checklist & Recs: Bulk Reassignment
Whether you have new faces on the team or just need to switch up some responsibilities, updating the assignments for your Reconciliations and your Checklist just got a whole lot easier! Now you can reassign items from one person to another in bulk, across multiple entities at once, with just a few clicks. No templates required. Learn more here!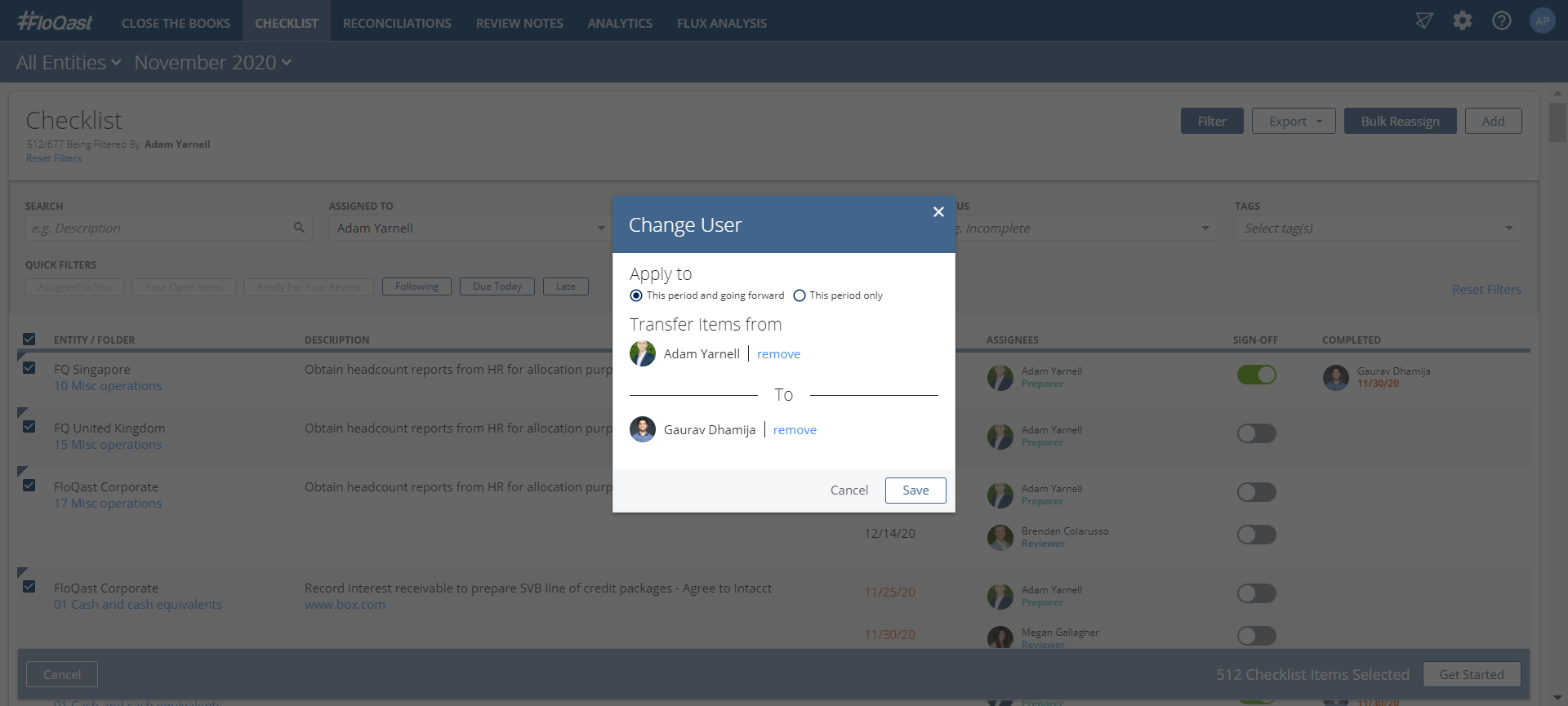 Analytics: New Data and Pivot Tables on Export
The Close Analytics export has been updated to include some new data fields and multiple new Pivot Tables. All of the original great features of the Export remain (with some updated names). Check out the new ways to visualize your close-related data here!

AutoRec: Edit a Transaction within Matching
If you need to make a change to a transaction after it has been uploaded to AutoRec, you can now use the "Edit Transaction" window to match any changes that have been made in your GL/Source. Read more about this new ability here.

ReMind: Response Forwarding
Perhaps you want to see more than just the data that your contacts reply with. You want to see the body of their message too, just in case they included any key context there. Now you can receive a copy of all replies using Response Forwarding. Click here to discover where you can enable this today!

AutoRec: Add or Delete a single transaction within Matching
Need to add a transaction that was missing from your uploads? Learn how to add a one-off transaction to the AutoRec Module here.
Need to remove a transaction that was edited, or perhaps nullified within one of your sources? Learn how to delete a single transaction here.

ReMind: Private Requests
Do you have a ReMind Request that should be "for your eyes only?" Now you can mark your Request as Private to ensure it is only visible to you. More info available here.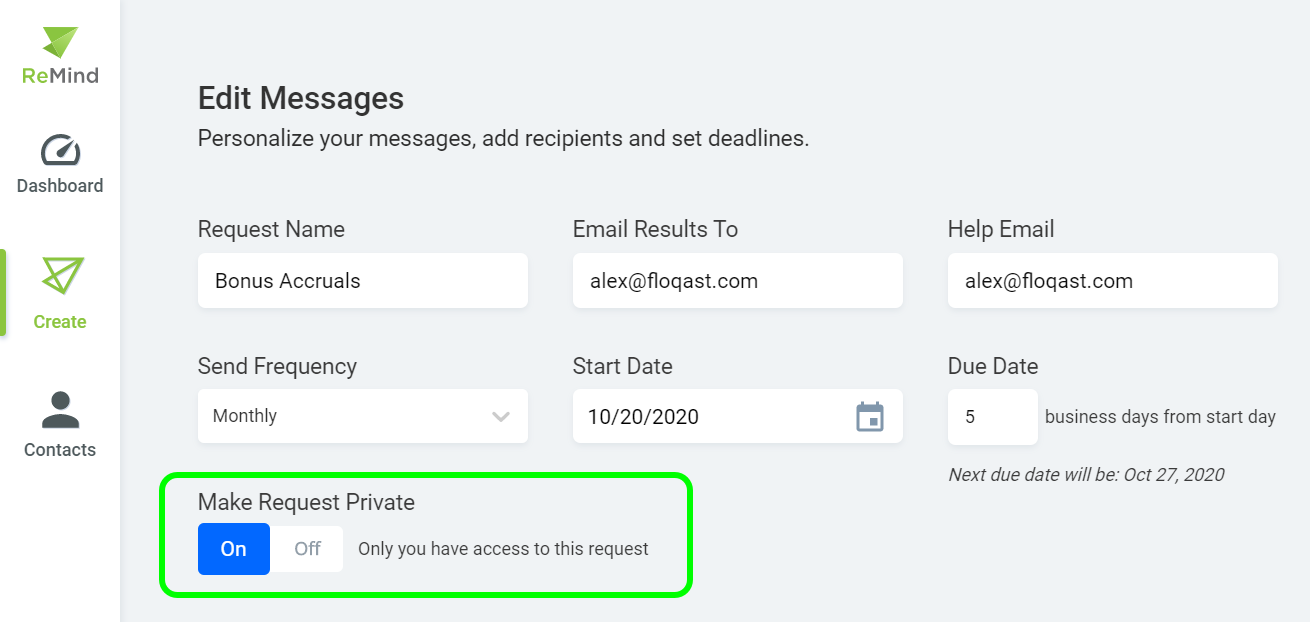 FloQast ReMind Released
FloQast Remind was officially unveiled at our Take Control user conference. Learn more about this brand new product here!
Flux: Explanation Assignments
Introduce ownership and accountability to your Flux Analysis process by assigning accounts to the appropriate team members! Find out how to assign your explanations here.

Checklist & Recs: 20 Custom Tags Available
Custom tags are so popular that we decided to double the limit from 10 to 20 tags! Find out how to implement custom tags here.

AutoRec: NetSuite integration for Matching Transactions
FloQast can pull your posting transactions directly from NetSuite into the AutoRec Matching module through the NetSuite API. Contact your Setup lead, your dedicated Customer Success Manager, or support@floqast.com to learn more about this exciting new aspect of the integration.

AutoRec Amortization Released
FloQast is excited to reveal the next great addition to the AutoRec family: Amortization! Learn more about automating and standardizing the reconciliation process for your prepaid expenses, deferred revenue, and similar accounts here.

Checklist & Recs: Enhanced Searching and Filtering
The filters available across the entire application have been overhauled to provide countless new possibilities, helping your team find the specific tasks that matter in the moment. Learn how you can filter your views at the following links: Checklists & Reconciliations