If you have multiple AutoRec Matching accounts that need data uploaded, you can do so simultaneously with a single Excel file through the AutoRec Bulk Matching feature.
Locating The Feature
To locate the Bulk Upload feature, navigate to the Reconciliations tab and select a specific entity to view, as the feature will not appear if All Entities is selected.
Click the AutoRec Bulk Matching button on the top right of the page.

Organizing Your Data
First, all transactions will need to be consolidated to the first sheet of your file, and your file must have a single row for headers. Second, FloQast will need to know what GL Account each transaction needs to be allocated to. To do this, add a column to the file and put the GL Account numbers in that column. Once each transaction has an account listed, you are ready to proceed with your upload.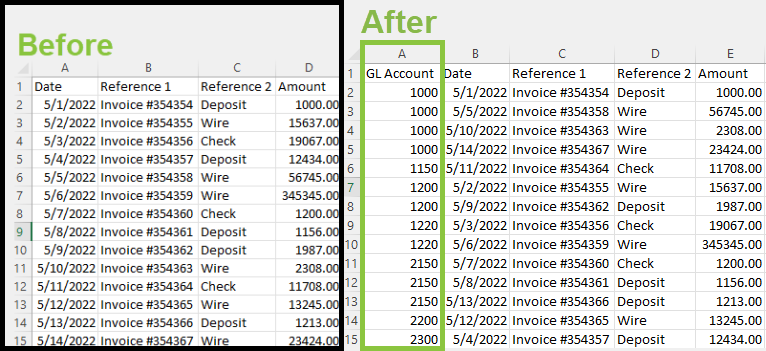 Navigating The Upload Page
Presets are a way to save your settings so you do not have to fill out the page each time you return. If this is your first upload though, you'll need to provide a name for your first Preset and continue selecting the appropriate settings on the page. Note: Only accounts that have AutoRec Matching turned on for them in the Reconciliations tab will appear on the list of accounts you can upload to.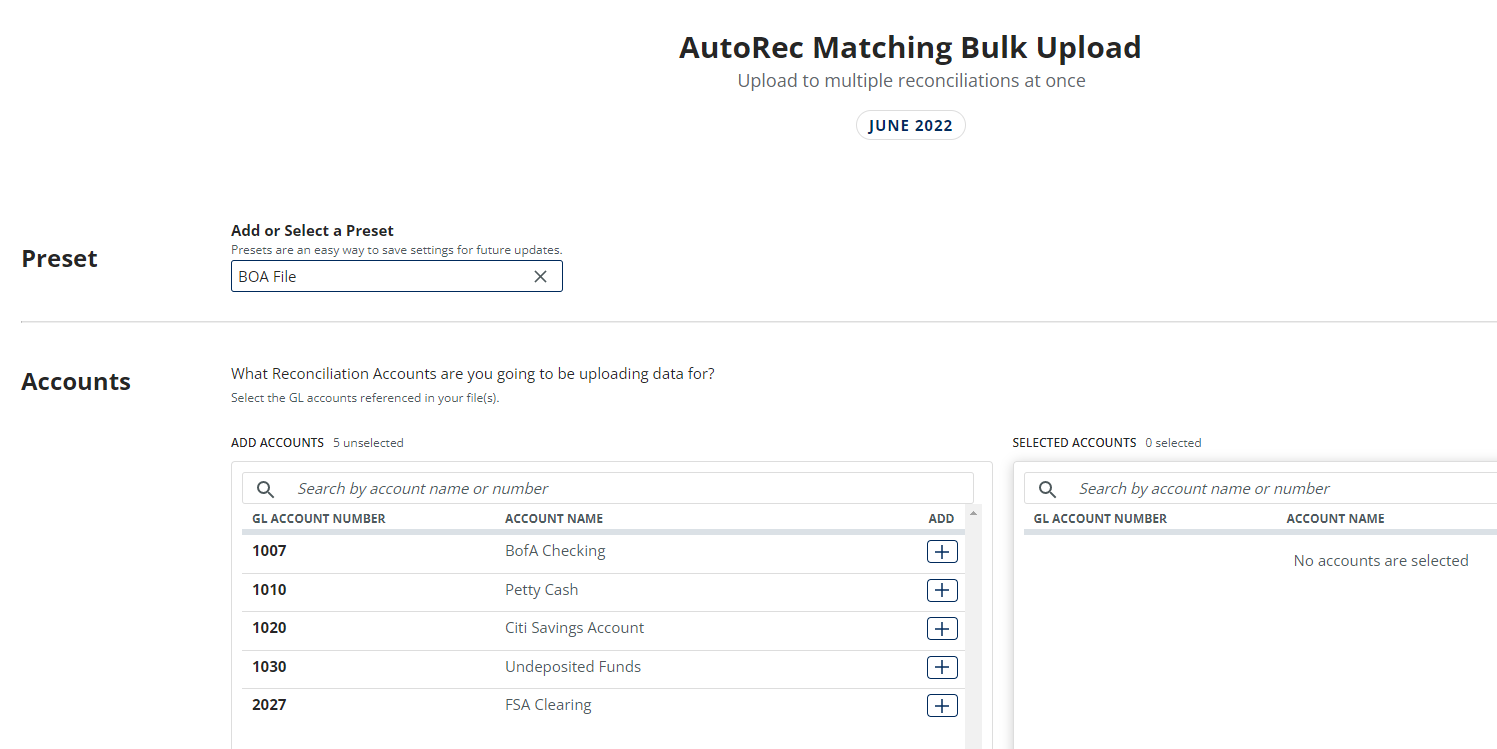 You may only upload a single file at a time so you must select if your data will be the primary or secondary source. Changes can be made to any of your Presets without having to upload a file by completing your changes and clicking the Save Settings button at the bottom of the page.
If you have any questions, please reach out to your dedicated Accounting Success Manager or support@floqast.com.