The entities in your core FloQast environment are mirrored in ReMind. As part of Request creation in ReMind, you will need to choose an entity for each Request you create. Requests that are made via the Checklist Integration will automatically be assigned to the entity of the Checklist Item with which they are linked.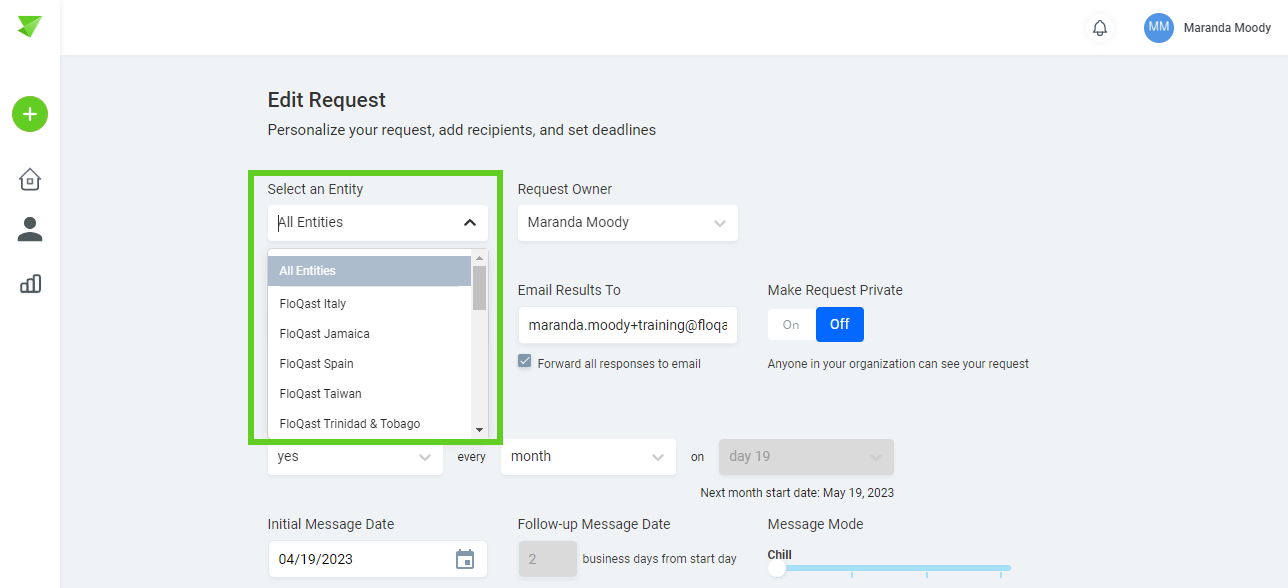 The entity to which a Request is assigned affects who can view and transfer a Request. If a Request is assigned to an entity and is not private, anyone with access to that entity can view the Request. If a Request is assigned to an entity and is private, Admins and Managers with access to the entity in FloQast can view the Request in addition to the Request's owner. The entities and user roles mirror those in the core FloQast App.
Requests can also be transferred between users. Any Admin or Manager who can view a Request can transfer its ownership to a different user. For example, if the user who owned a private Request for retrieving commission data from your sales managers were to leave your company, an Admin or Manager would be able to transfer ownership of that Request to their replacement.
These screenshots demonstrate an Admin transferring a private Request from Ricardo to Brendan: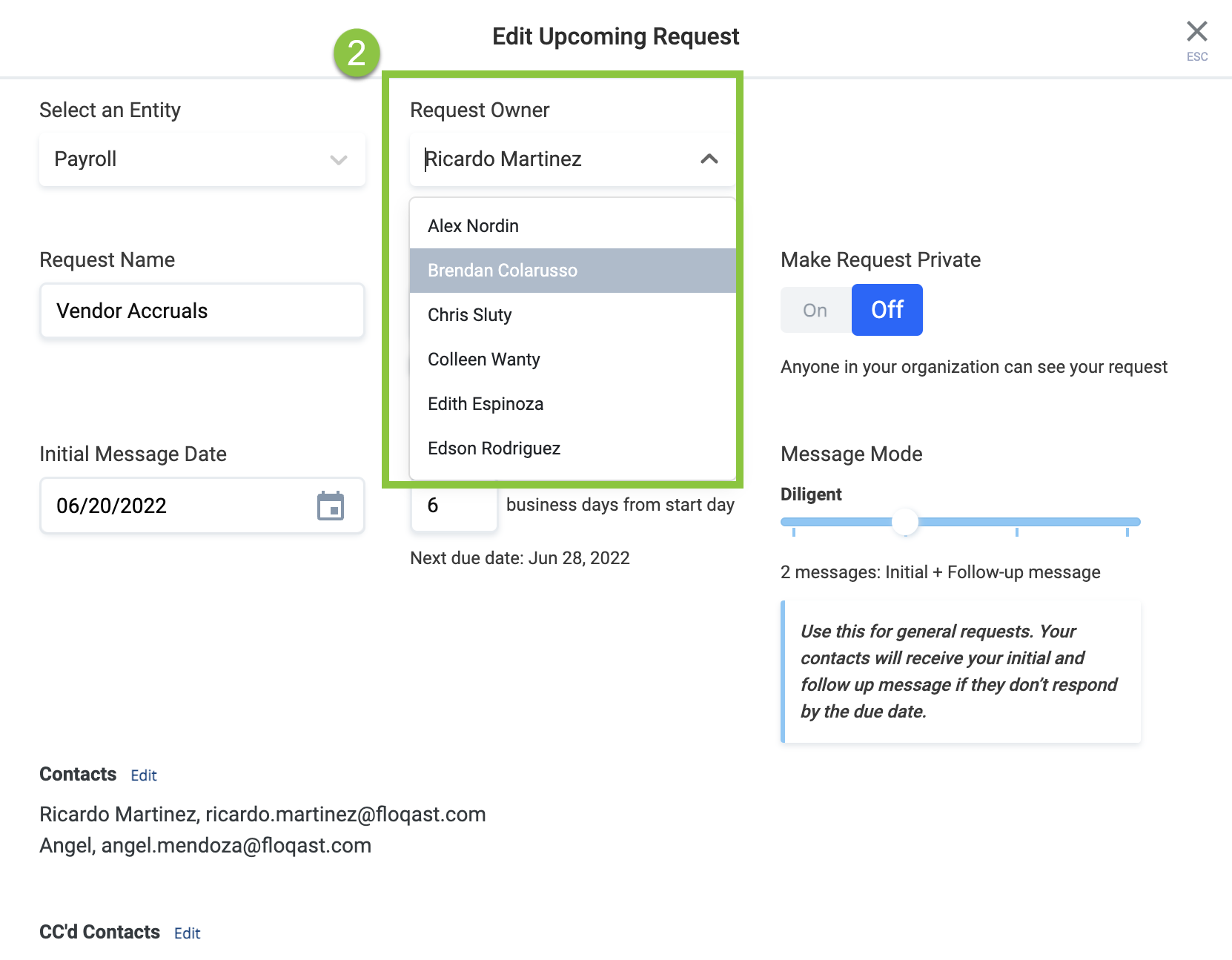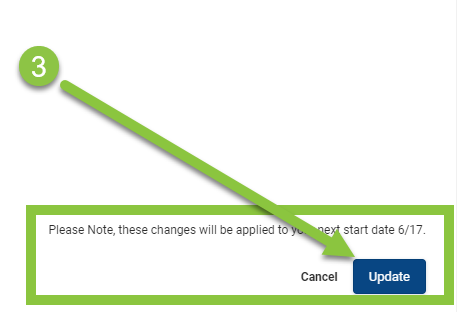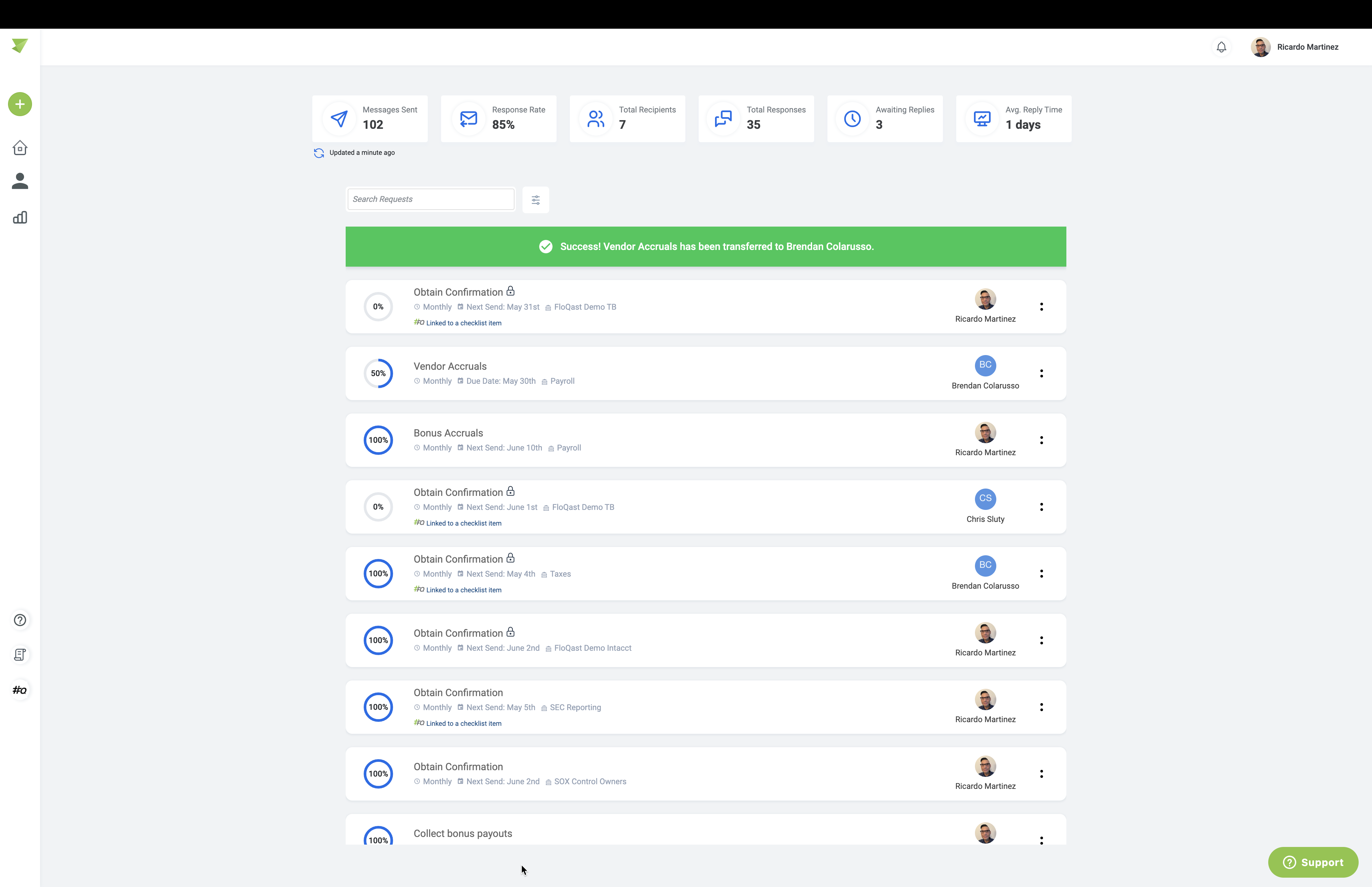 If you have any questions on Entities in ReMind or transferring Requests, please reach out to your Accounting Success Manager or support@floqast.com