When a request is fulfilled outside of ReMind, you can manually close it out by using the "Mark As Completed" button.
Steps:
Hover over the request card on the Dashboard and select "View Details".

Navigate to the right-hand side of the second card and click on the "Actions" dropdown.

Click "Mark as complete".

Confirm your action on the pop-up by clicking "Mark Complete". You may also click on "Cancel" to discontinue.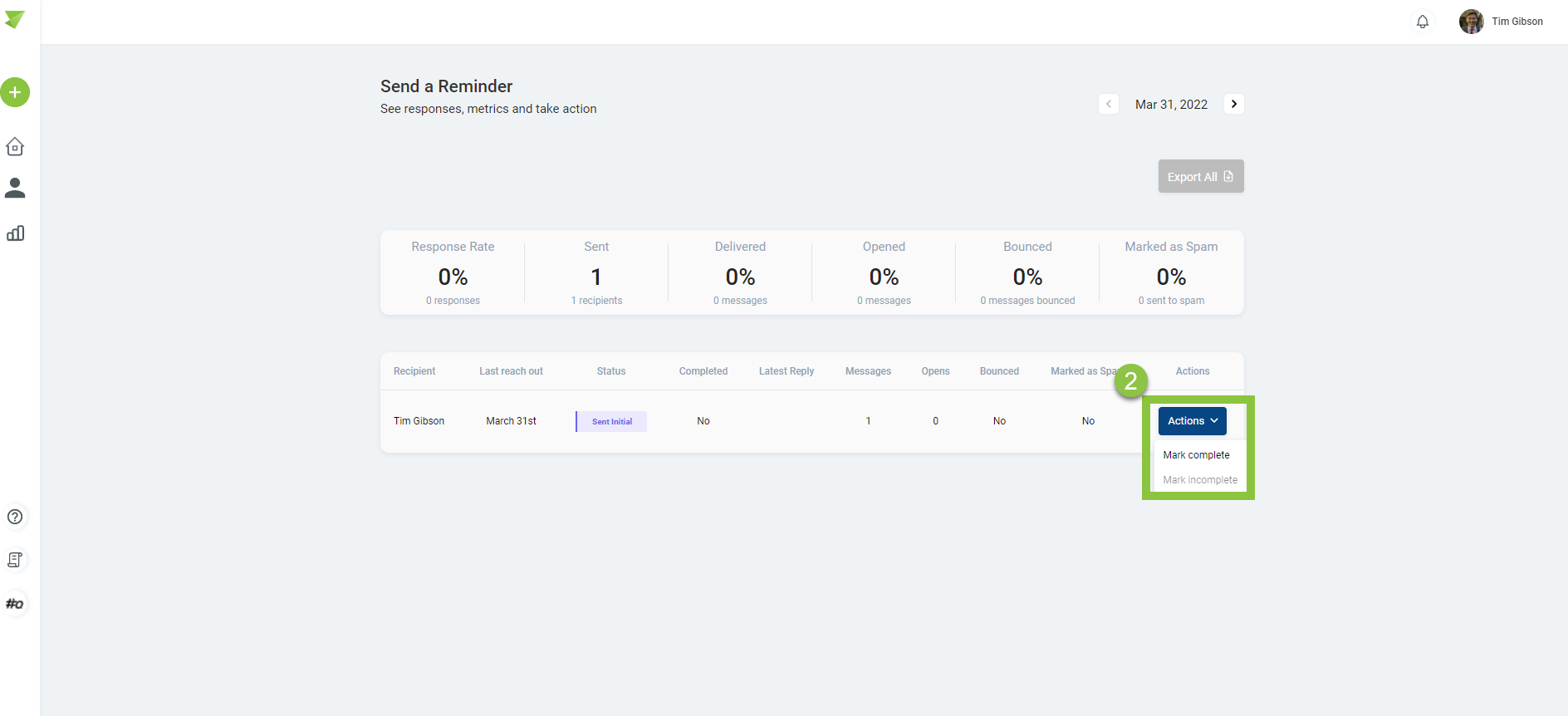 A completed request will no longer send email notifications to the assigned recipients. Please keep in mind that marking a request as complete cannot be undone.