You can view and edit all of your ReMind contacts from all your requests on the Contact Management page. To open up the Contacts page, click the icon on the left side of your screen.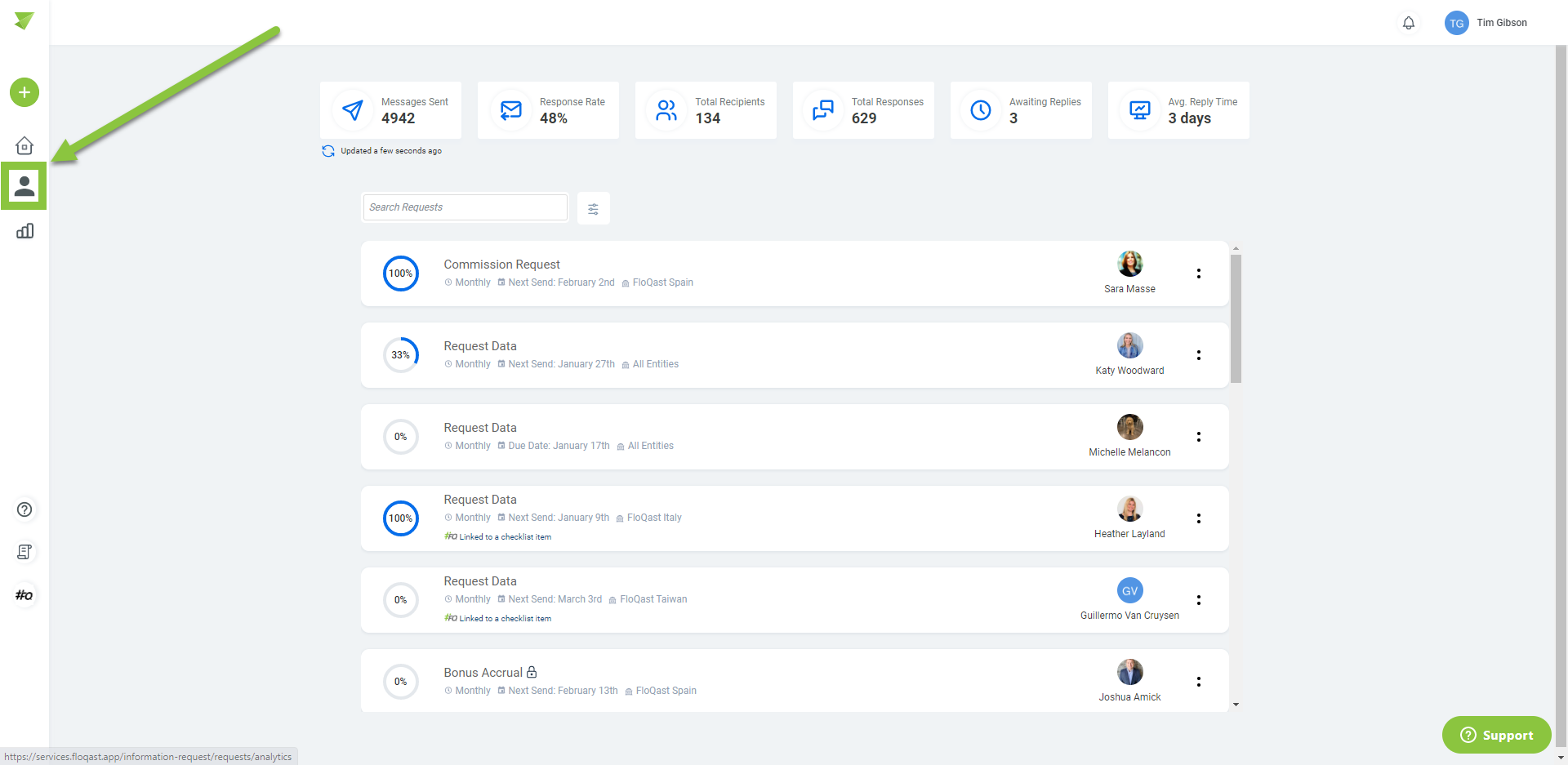 Once there, you can view all of the contacts from your ReMind requests in one centralized location.

If needed, You can filter your contacts by Company Name and Title.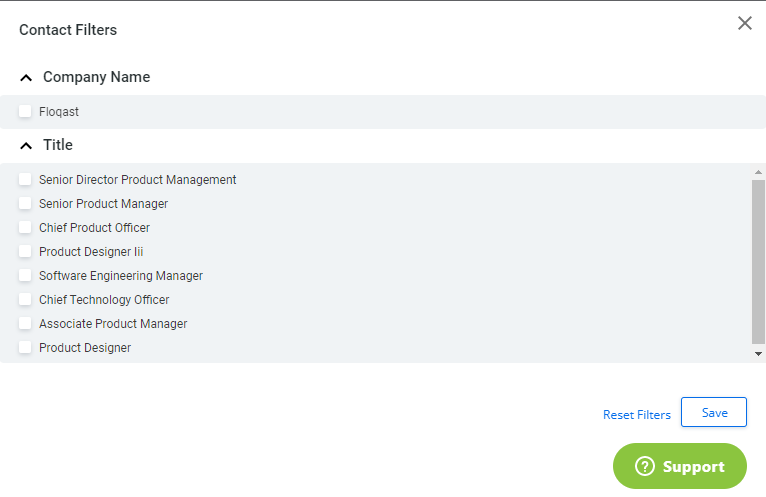 Adding Contacts
You can add a contact by clicking the Add button in the upper right-hand corner of the page. After hitting the button, new fields will open up in the table for Name, Company, Email, Phone Number, and Title. The only two required fields are Name and Email. Please note that all of these fields are limited to 50 characters.

After filling in those fields, simply hit the check mark, and your new contact will be saved.
Editing Contacts
Existing contacts can be edited by hitting the pencil icon that appears when hovering over the contact. All fields other than Email are editable.

Groups
Contacts can be grouped by checking the box to the left of the contacts you wish to group and then clicking Add to Group. Then, you can either create a new group or add the contacts to an existing group.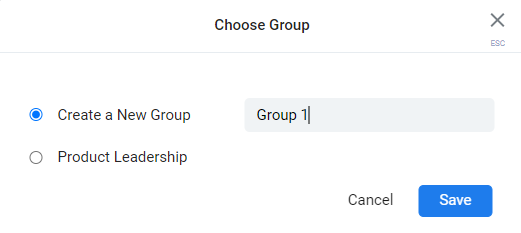 Once Contacts have been assigned to a group, you can view the group by selecting it from the header at the top of the Contacts page.

Archiving Contacts
You can archive a contact you aren't actively using anymore by checking the box to the left of their name and clicking archive in the lower right-hand corner.

Archiving a contact will remove them from your view, as well as automatically remove them from any campaigns they are on and any groups they are in.
If you ever need to unarchive a contact, you can do so by clicking Archived Contacts in the upper right-hand corner, checking the box to the left of any contacts you wish to unarchive, and then clicking Unarchive Contacts. The great news is that unarchiving a contact will automatically assign them back to any campaigns and groups they were part of before they were archived.

If you have any questions on the Contacts page in ReMind, please feel free to reach out to your Accounting Success Manager or support@floqast.com.