Flux Group Level Assignments help your accounting team gain greater visibility, understanding, and ownership of the ebbs and flows of fluctuations at a grouped level. This higher-level analysis and explanation of how accounts materially increase and decrease as a group will provide strategic insight for your Executive Team, CFO's, and Controllers as they make decisions on behalf of the organization.
What do Flux Group Assignments look like?
An "Assignee" column will be added to your Flux Report at the "Grouped Level", along with a familiar sign-off toggle. This will look very similar to account-level assignments, but will simply appear at the higher sub-group or group level!
In the "Assignee" column (Circle #1 below), you will see the profile pictures and the names of the people responsible for leaving that Flux Explanation at the "Group Level" (per Circle #2). Note that only account groupings with a material fluctuation amount will display a preparer and reviewer. If someone has been assigned to a group, but no material fluctuation exists for that account grouping, then the assignees will not have an associated sign-off present for that period. An optional explanation can be left, but it will not be mandatory since it is immaterial.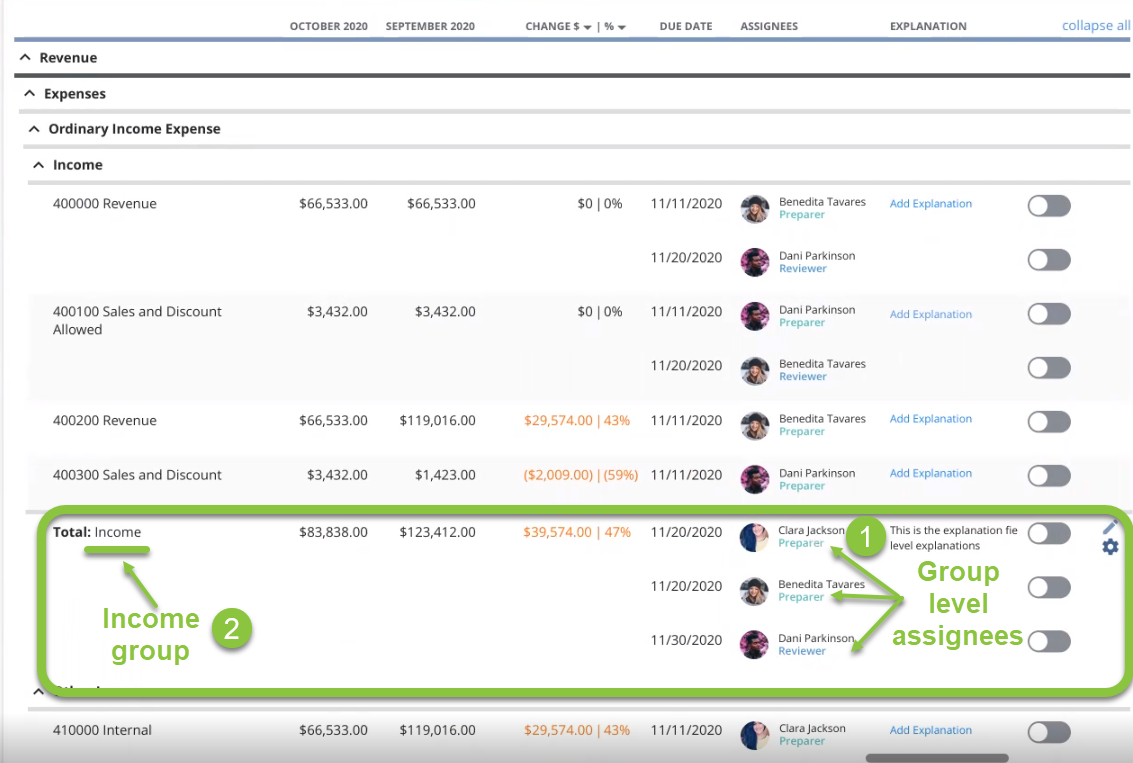 How do I add Assignees to my Flux Groups?
Admins and Managers can assign specific team members to each Account Group directly through the UI when viewing a specific Flux report.
1. Hover your mouse over the grouped account (Ex. Total Income Group in screenshot below) and click on the gear icon. A slide-out screen will appear for the grouped level.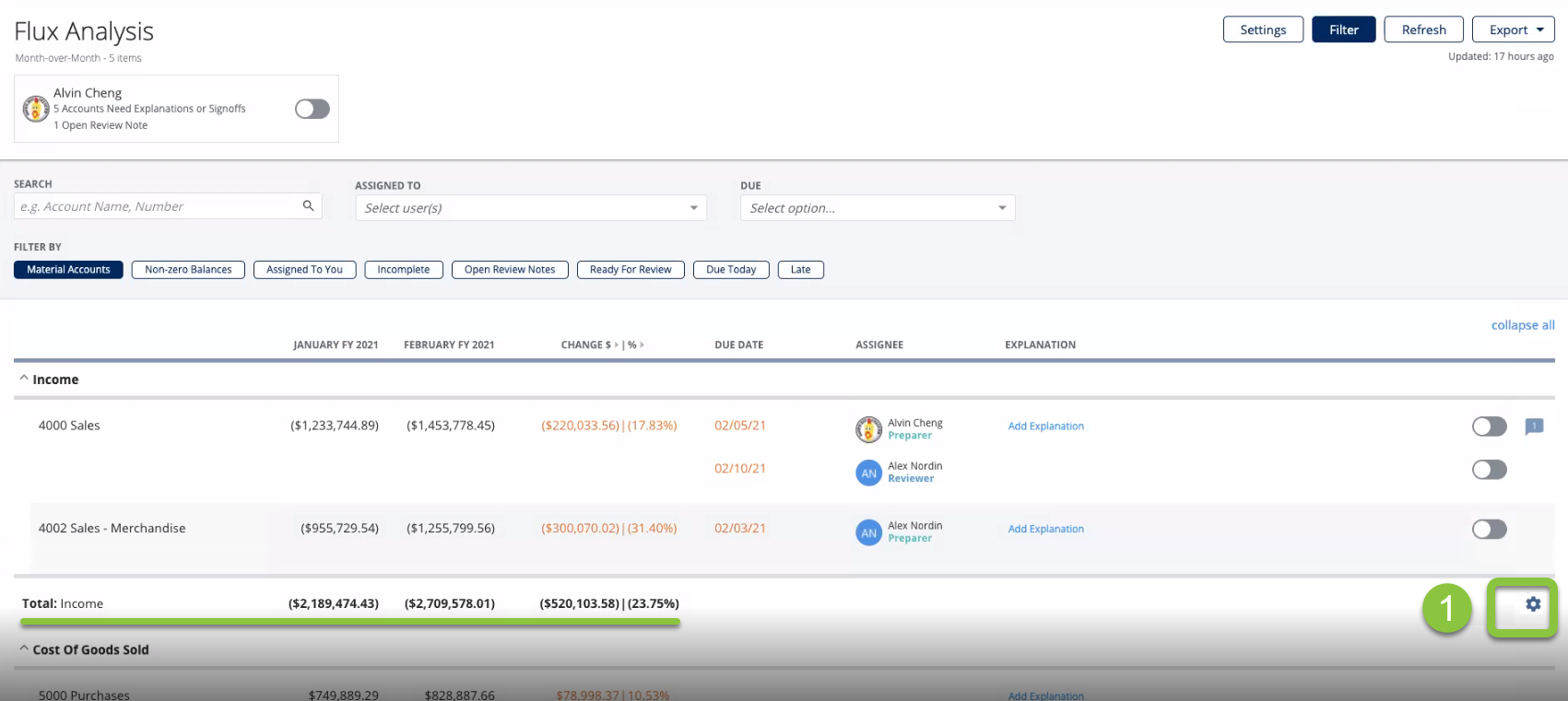 2. You can choose a single preparer, a single preparer and a single reviewer, or one or more of each! To begin adding assignees, use the Add Preparer/Reviewer option and select the appropriate team members.
3. Once the assignees have been selected, you can designate Due Date for this group-level assignment.
4. You can select whether these assignments will apply to all periods, or only the particular period you are actively viewing.
5. Sign-offs will only be required for material fluctuations at this group level. The materiality threshold can be set as a dollar amount and/or percentage for the entire group via the Custom Setting. option Please click here to learn more about grouped materiality.
Note: If you add assignees but leave the "Never show as Material" button selected, then your assignees will be hidden from the UI when viewing a Flux Report. Sign-offs are not required on immaterial fluctuations, and therefore the assignees are hidden from Groups with immaterial fluctuations for the comparison period. If "never show as material" is selected, then the Group is always immaterial by definition. The group-level totals will still always be visible, but assignments won't be displayed.
6. Click on "Save Changes" to finalize your new assignments!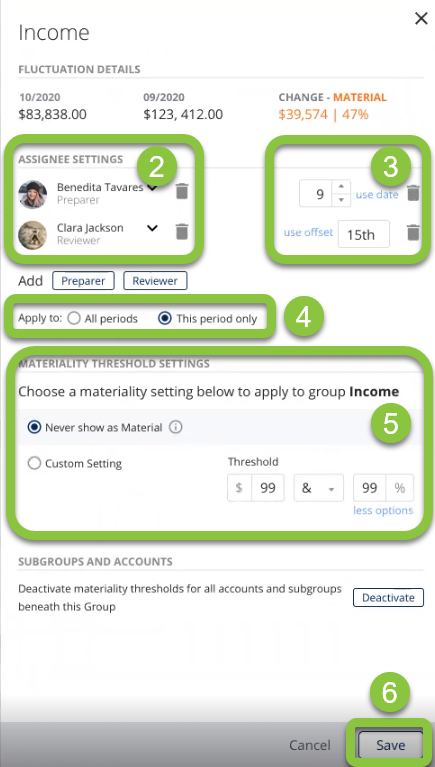 How can users find their assignments?
Users can find their specific group assignments using the Flux Filters that are available on every Flux Report! Please read more about Flux filters here.