You and your team will collaborate on the Reconciliation Workbooks and other Supporting Documentation that is uploaded to your Cloud Storage folders.
When you are editing these files, we strongly recommend using the full, desktop version of Excel. Depending on your Cloud Storage provider, you may be allowed to edit files in Excel Online or another web-based format. You are welcome to edit files this way, but please note Excel Online does not support all the functions (formulas, links between workbooks, embedded images, etc.) desktop Excel supports.
You can quickly access the full Excel version of these files using the Desktop Sync app provided by your Cloud Storage provider. When you open a file directly from File Explorer, it will open in desktop Excel and you can make your changes directly to that file. There is no need to upload a new version when you are done editing- you have been editing the live version and simply need to "save" to update the file!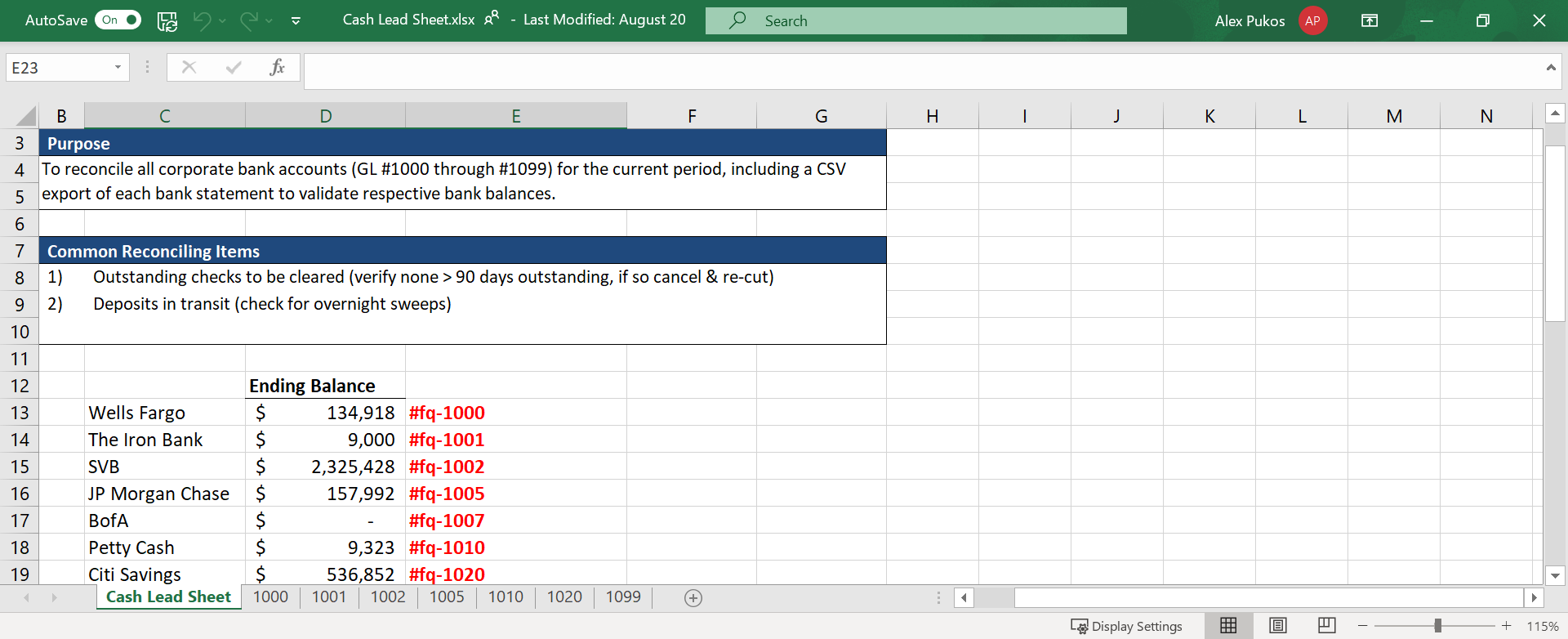 There are many places in FloQast that link to your Excel workbooks that have been added to your Cloud Storage folders. Clicking these links will open the file in the Excel Online/web preview offered by your provider. We encourage you to open these files for quick review, especially before performing your reconciliation sign-off!