If you have booked a Journal Entry to your ERP or added a new Reconciliation Workbook, then you may wish to pull your latest balances into FloQast.
There are Refresh buttons located in several places in the application. Pressing this button will refresh your balances by pinging both your Trial Balance and your Cloud Storage folders (where your Reconciliation Workbooks have been added) to pull in the latest numbers.
If you hit the Refresh button from the Folders tab, you will refresh the balances in that particular folder. In the example below, all the Reconciliations in the 04 Accounts Receivable folder will pull in the latest GL balance from NetSuite and the latest balance from the Excel workbook saved in Cloud Storage: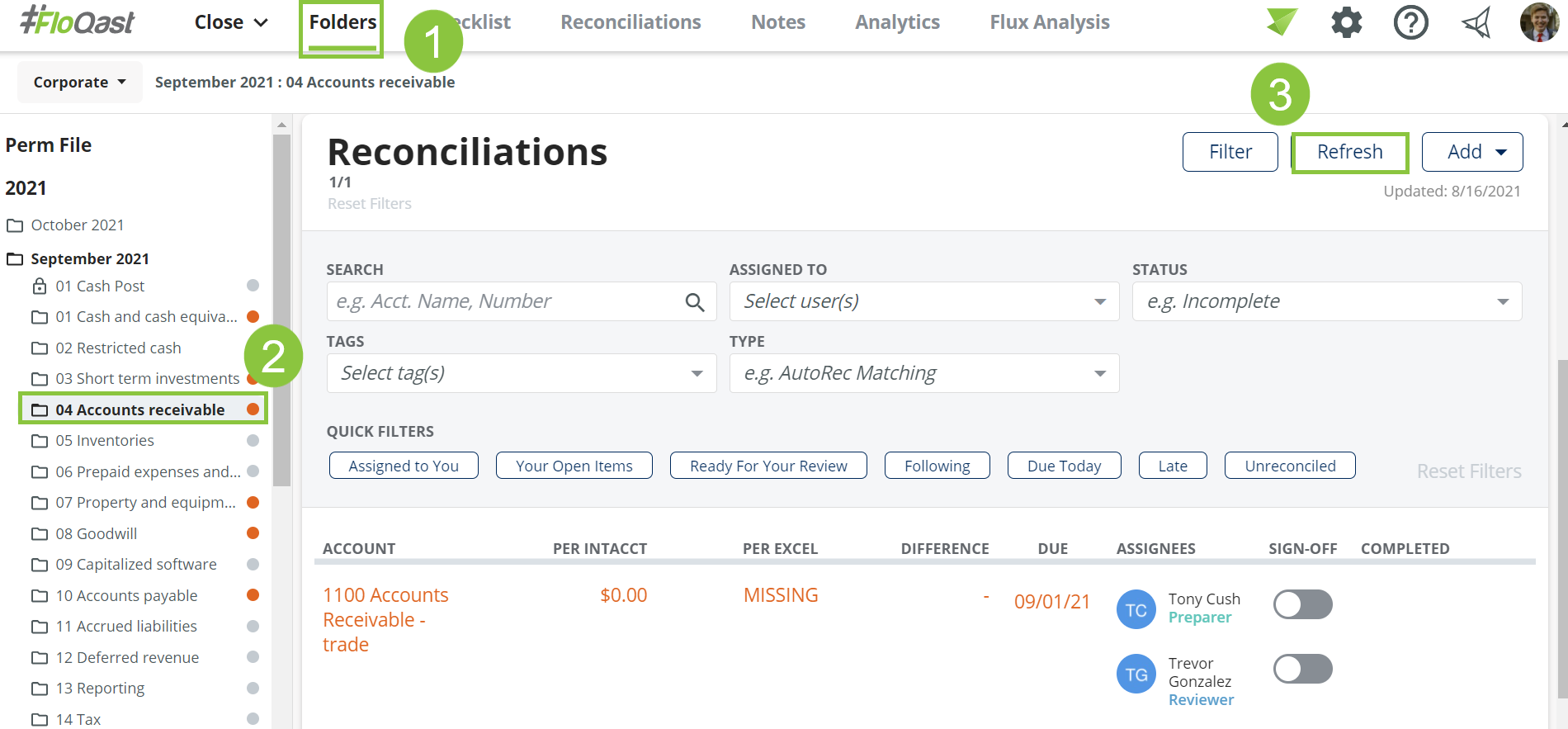 If you hit the Refresh button from the Reconciliations tab, you will refresh the balances for all accounts in a given entity:

You may even hit the Refresh button from the All Entities view, and you will refresh balances across every entity you have access to:

While your Refresh is processing, you will see a % status:

The most recent refresh time will be displayed underneath the Refresh button for you, so you always know how current your balances are: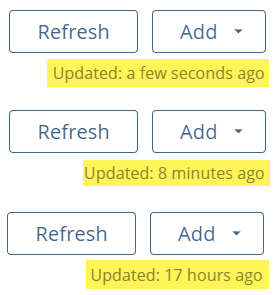 Note: FloQast will automatically refresh your current close period (i.e. the second most recent calendar month) each night at Midnight (per the timezone in your entity settings). This ensures you will always have fresh balances to start each morning since the Refresh button has been clicked for you!