You will need to share the 'FloQast' folders with your Accounting and Finance teammates that will be collaborating on the files within. You may choose to share the entire FloQast folder or only the applicable FQ - Entity folders. Please consult with your team regarding entity access. Keep in mind Dropbox permissions waterfall to all subfolders, so sharing the entire 'FloQast' folder will give access to all of your FQ - Entity folders beneath. Some team members may require access to all folders, while others may only need certain entities.
DropBox only allows the sharing of subfolders if the top-level folder has not been shared, so you will need to share at the subfolder, FQ-Entity Name, level for all users if you wish to only share specific entity folders with some users.
The screenshots below will demonstrate how to share the entire FloQast folder. If sharing at a lower level, please follow the same steps but perform them for the appropriate FQ –Entity folder(s).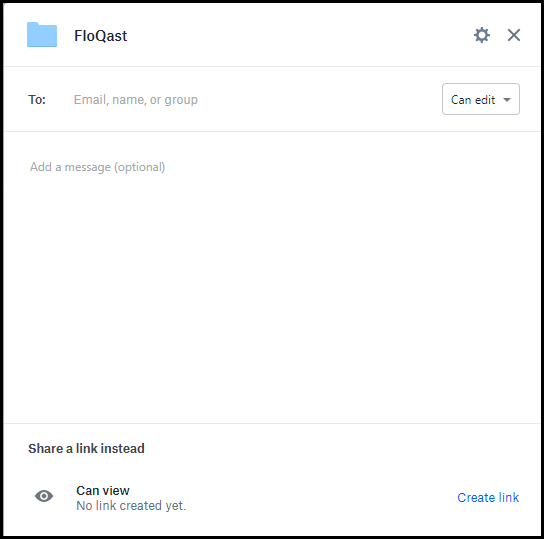 You can then start typing in the team members you want to share the folder with and their names will popup. As you grant access to each user, an email will be sent notifying them they have access to the folder.
Note: After a Dropbox folder is shared with a team member you can always edit their rights to the folder by clicking on the right side drop-down, and you will see the following options in the image below.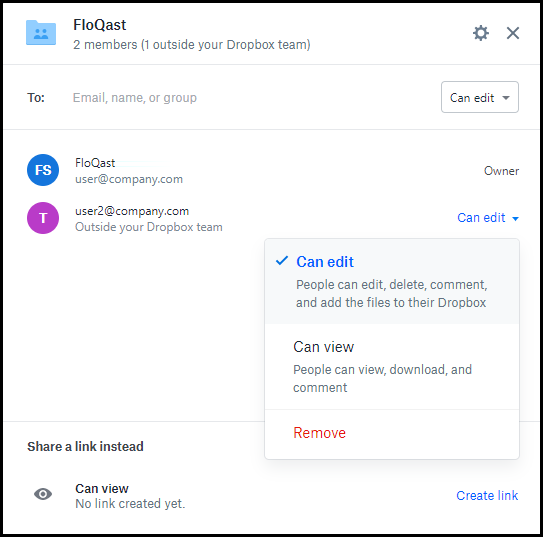 If your new user would like to sync the FloQast folders to their desktop (rather than using the web version of Dropbox), please view our
Dropbox Desktop Sync guide here.
.
.
Additional Note: FloQast does NOT support the use of Dropbox Team Folders. Please do NOT convert the "FloQast" Root Folder into a Dropbox Team folder.