Note: If you prefer to watch a video on this topic, please visit our FloQademy FAQ course!
For security, only users with the role of "Admin" or "System Admin" can generate temporary passwords. With this temporary password, other users can access their FloQast account and set a new password.
Please reach out to an Admin on your team and request a temporary password. Additionally, feel free to share with them the instructions below:
The following is a screenshot showing how an Admin can reset passwords under Admin Settings > Team Members > Access (Manage Access column) > Reset Password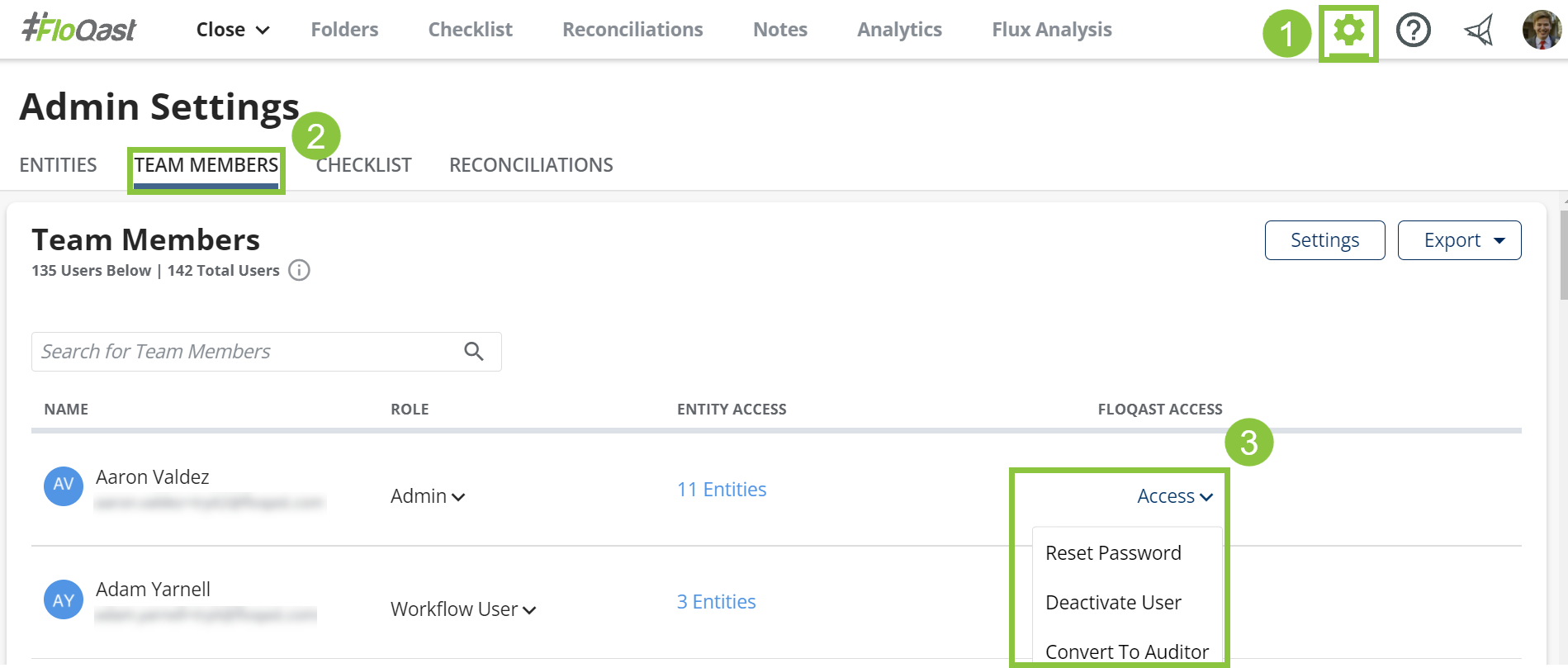 After this, the Admin will be provided with a temporary password, which they can then send to the user to reset their password.