By clicking the Entity Access link, you can change which companies the user has access to by using the Add/Remove functions.
Please note Admins can only edit user access for entities to which the Admin already has access.

Additionally, you can edit or choose which folders the user has permissions to lock by clicking Manage next to the company for which they already have access.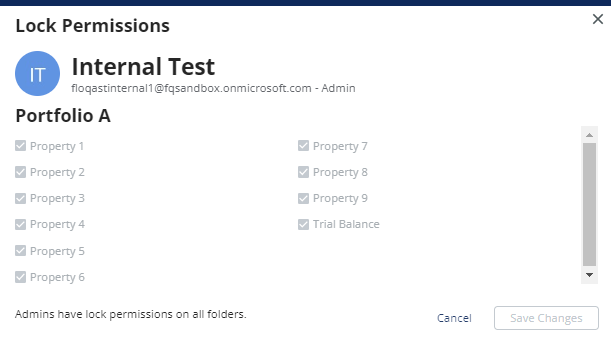 Note: When a user has not created their account but received their account invitation, they may need to have the account invitation resent to them. This can be done by an admin when you see the user account is pending. When you select the "Access" drop-down, then resend invite can be selected. Also, if you remove a user this will not remove historical sign-offs within the application by that user