Intacct & NetSuite Completeness Check
The Completeness Check works by comparing active accounts in the GL (Intacct or Netsuite) to the accounts entered into FloQast. FloQast will provide users with the opportunity to download a report showing the missing account information from the GL.
The Completeness button will be available on the 'All Companies' Reconciliations Page.

If the company has different instances of the GL Provider (i.e. different logins to track multiple companies), you will need to disable the "Shared General Ledger Setup" option in Company Settings. Once this is updated, the Completeness button will show up for each individual company on the Reconciliations Page instead of in the "All Companies" view.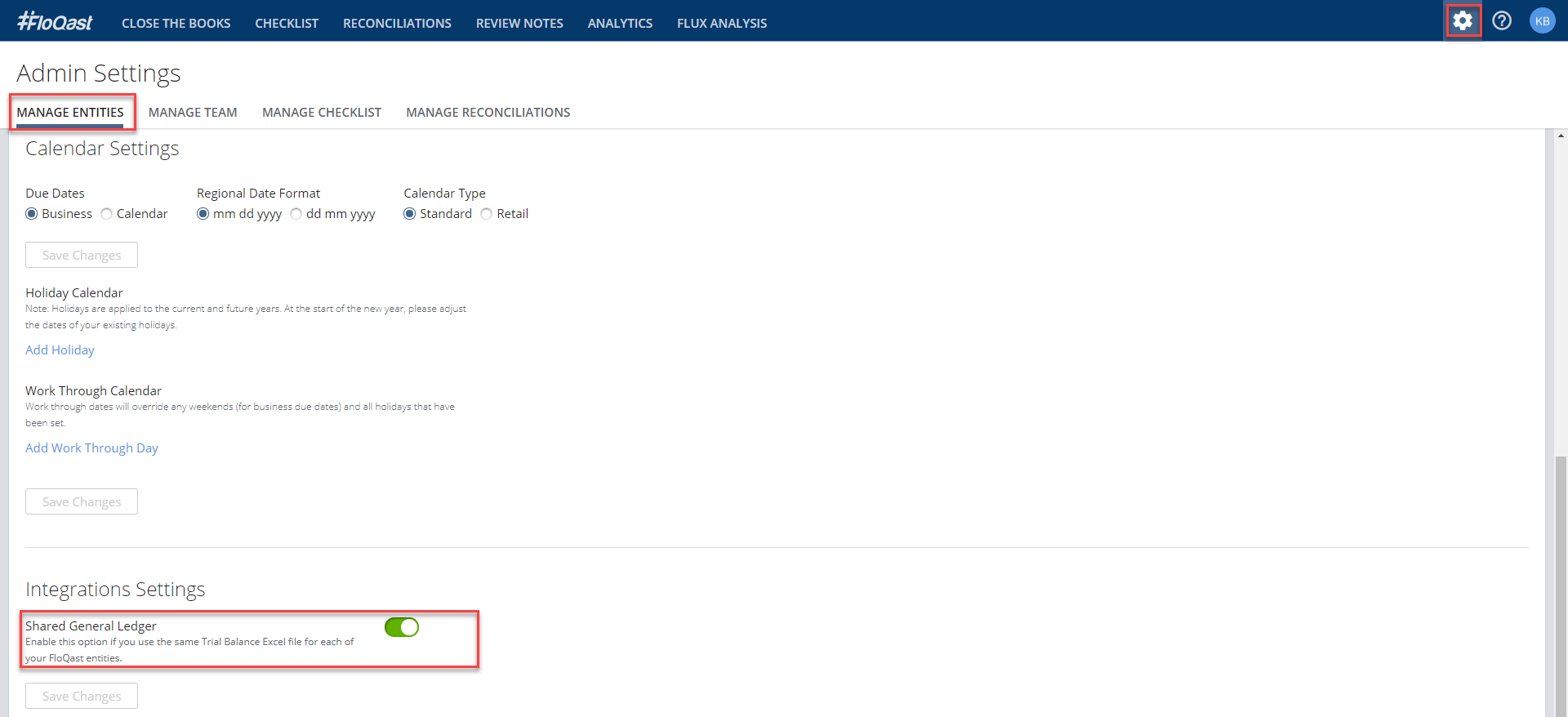 When the Completeness Check is selected, accounts with activity in the current month that are not included in FloQast will be shown. From there, an Excel report can be downloaded and the accounts can be reviewed to confirm if they should be included in FloQast.