FloQast has added a new account activity check for our Trial Balance Upload clients. This check is available on the Reconciliations page in the "All Entities" view for Admins:

By selecting the "Completeness" check button, FloQast will compare the accounts in the current month trial balance to the accounts in the prior month trial balance. Any account that had an ending balance that changed month over month is considered to be an "active account" that should have an associated reconciliation in FloQast. The Admin that selects the button will then have the ability to download the report and check the list of all the accounts.
If your company has a FloQast setup where different trial balance files are uploaded for each company you have in FloQast, please disable this Shared General Ledger setup setting in Manage Entities: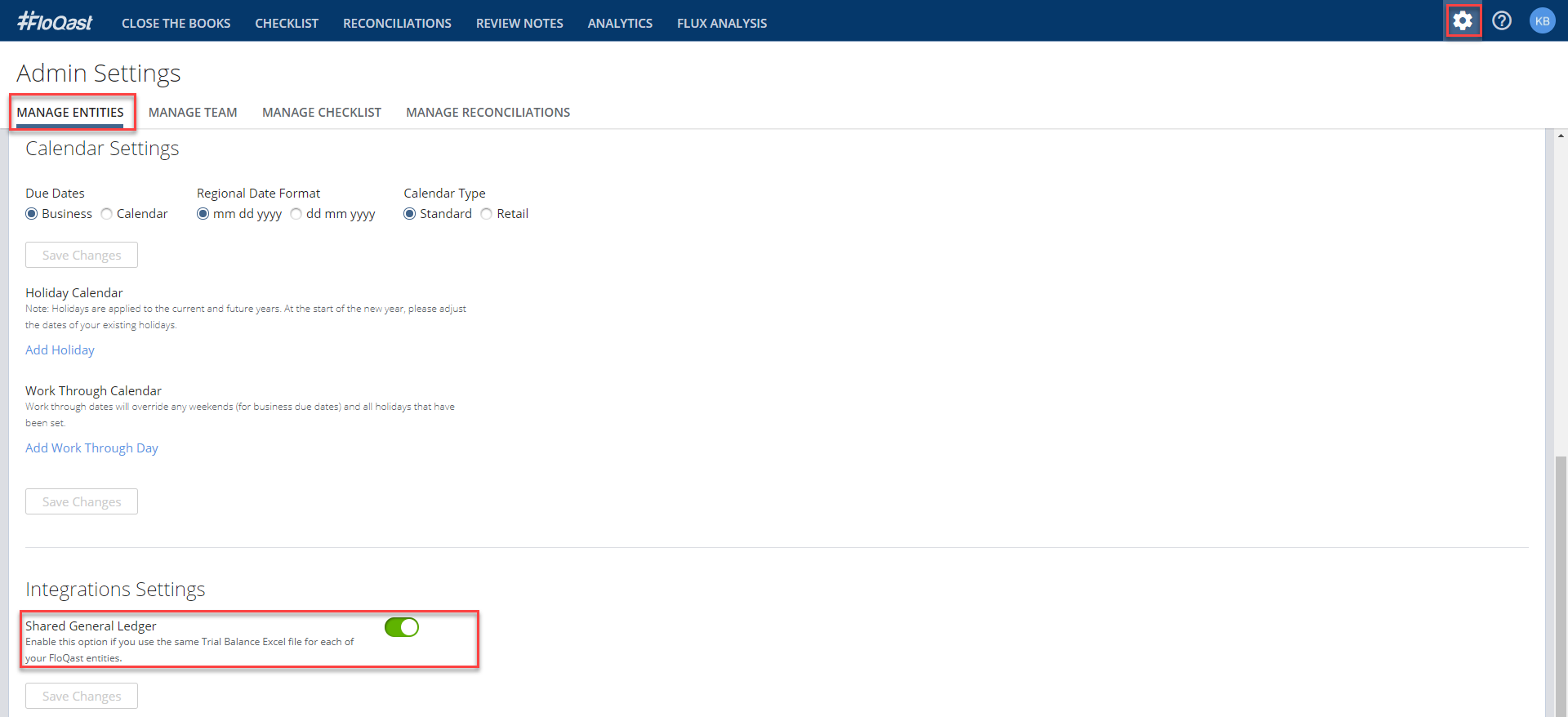 If this field is disabled, you will then be able to check the completeness at the individual company level, rather than the "All Companies" view.