Note: If you prefer to watch a video on this topic, please visit our FloQademy FAQ course!
The following article will guide you through the necessary steps to integrate FloQast into your Slack environment. Please click here if you'd like to learn more about the features and benefits of this integration.
Connecting FloQast to Slack
1. The first step is to login to FloQast. Click your Username Icon in the top right and select Profile. Click the Notifications tab. Then, next to the Slack icon, click Connect.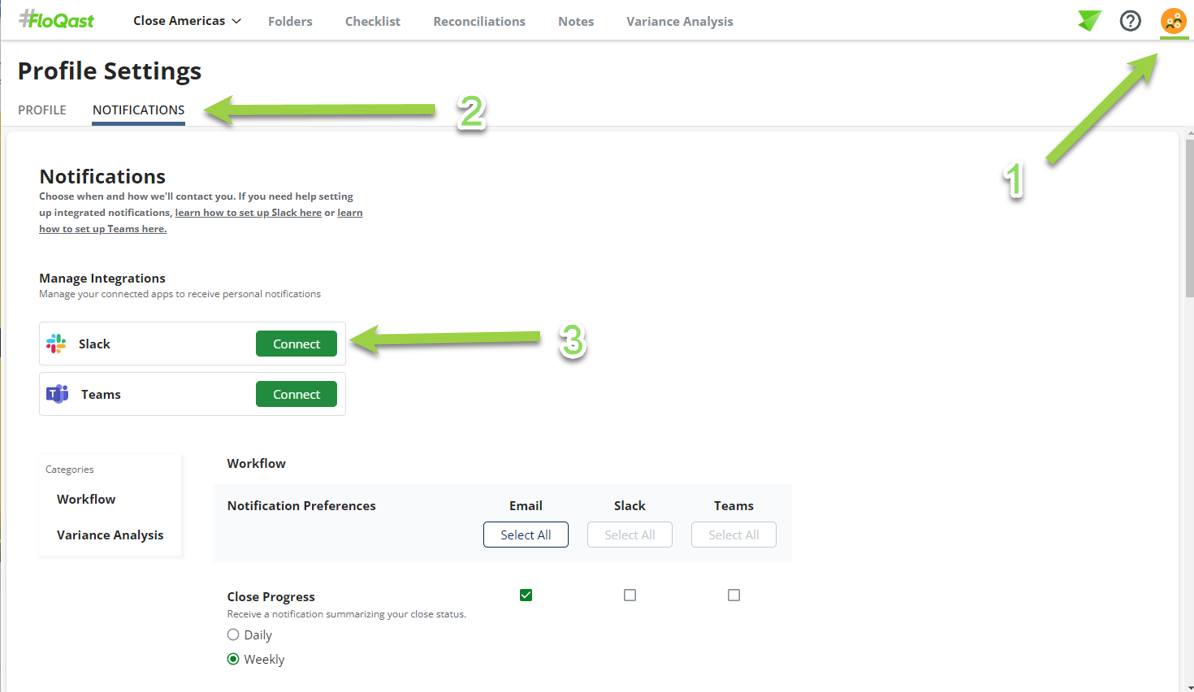 2. FloQast will display a pop up for you to confirm you'd like to connect.

3. A new tab will open and you will be redirected to the Slack authentication flow and be asked to Allow the necessary permissions: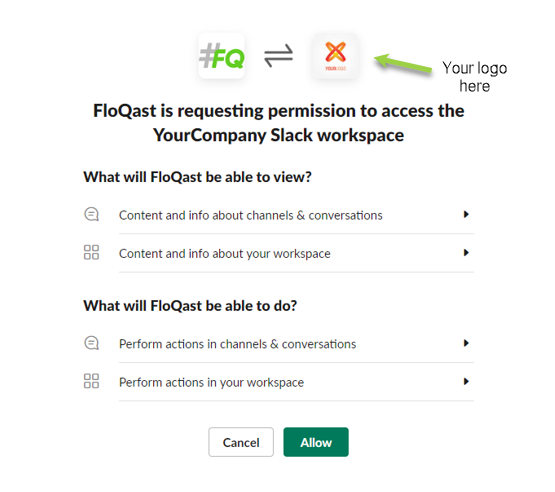 --------------------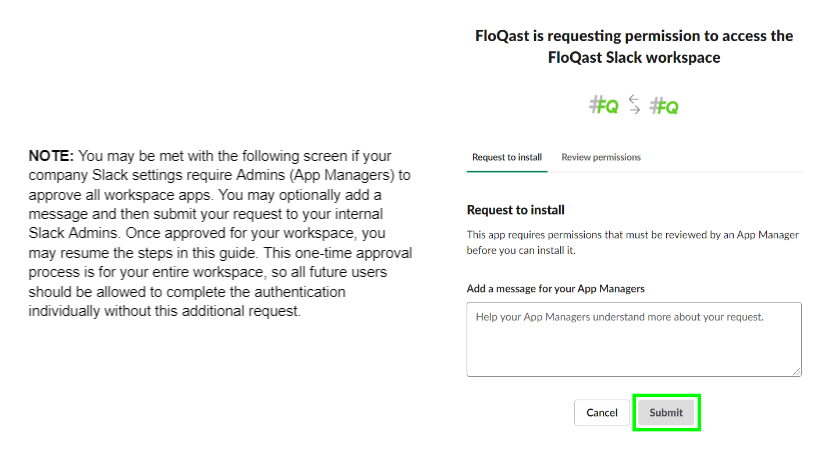 --------------------
4. After clicking Allow for the permissions, you will be redirected back to your Slack desktop application.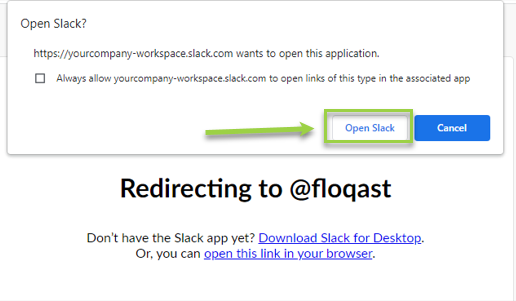 5. You should land in a Direct Message with the FloQast app if you have the Slack desktop app running. You will be welcomed by a greeting message that explains some of the things the integration can do.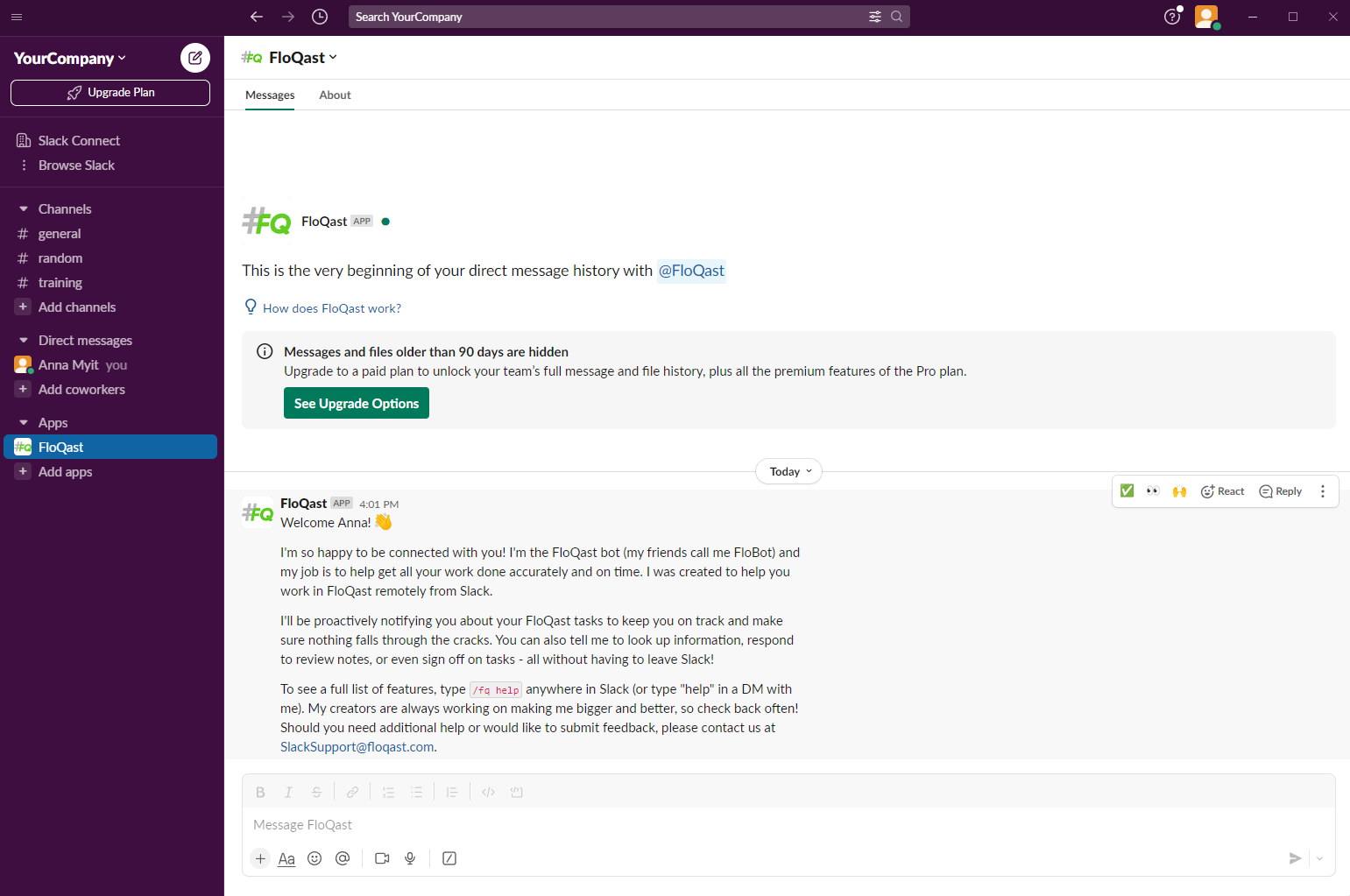 6. Once in the conversation, go ahead and type "Help". This will pull up a list of commands available directly in Slack.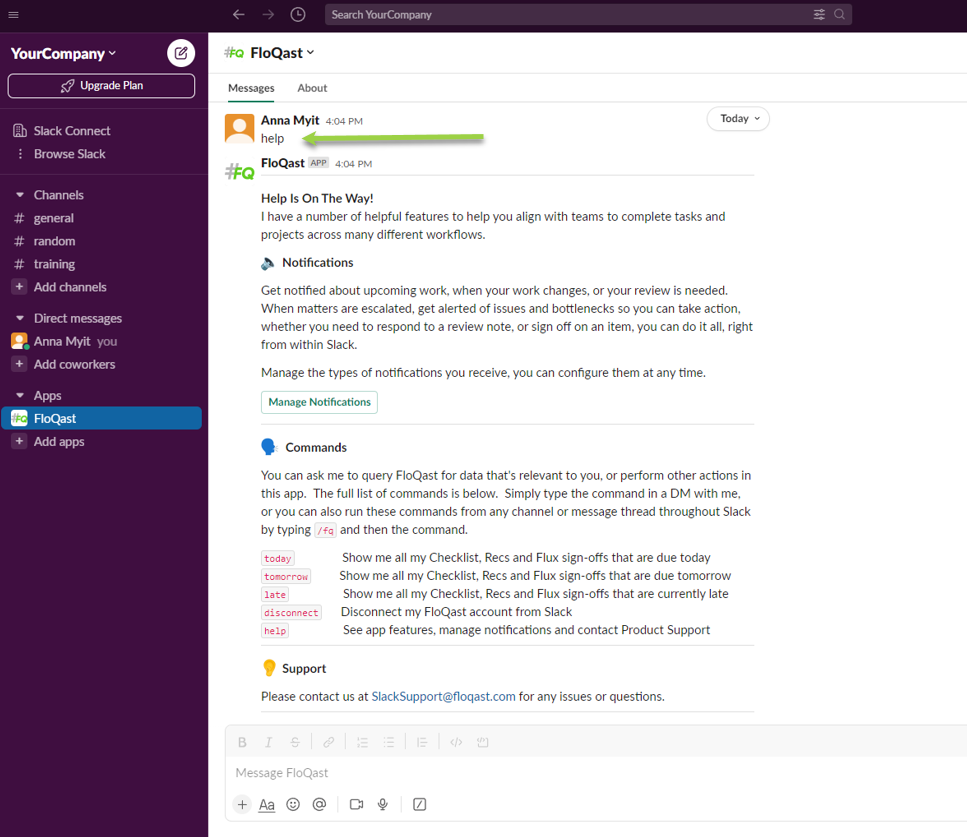 7. Next, go ahead and navigate back to FloQast. You'll notice the popup that started this whole process is now available to Close.

Once closed, you will see the status of the Integration for Slack is now connected!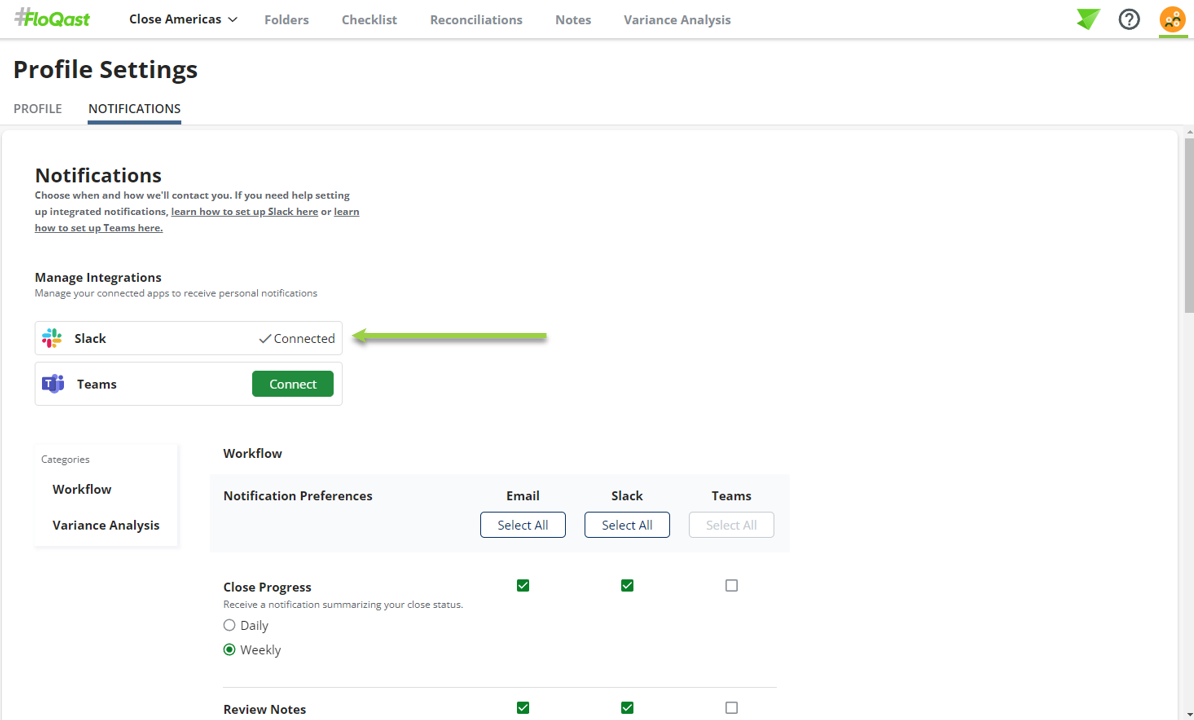 8. To finalize your setup, you will want to select which notifications you receive in Slack. You can either click the Manage Notifications button from the direct message in Slack, or, navigate directly to FloQast and open your User Settings by clicking on your Avatar/Initials in the upper right-hand corner and selecting Notifications.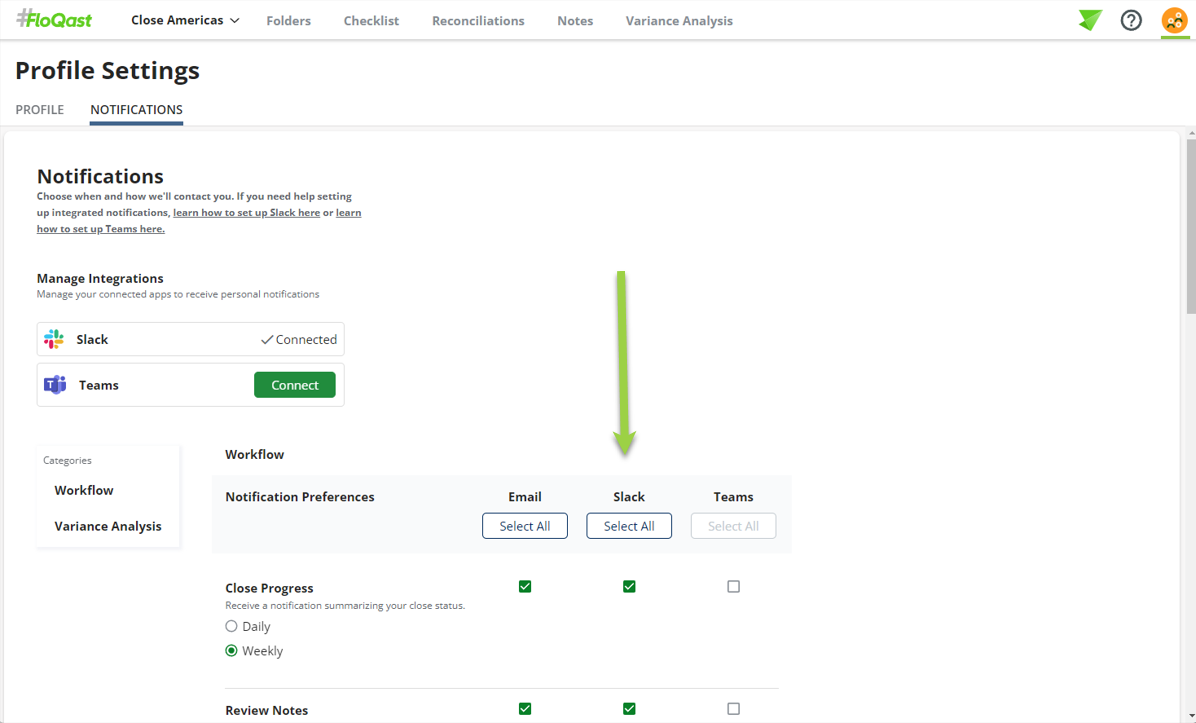 You will have equivalent notification options for both Email and Slack. You may mix and match these settings to receive alerts via one or the other, both, or neither.