FloQast can work with any General Ledger that can export a Trial Balance in Excel. Our development team can work with the trial balance format directly from your GL, reformatting is not necessary.
Once your TB is setup you can add it to each new close period. You can add the TB in the Trial Balance folder directly in your cloud storage provider or you can upload it through the FloQast application:

If you work off a master Trial Balance for all your companies, uploading through FQ will give you the option to copy to other companies: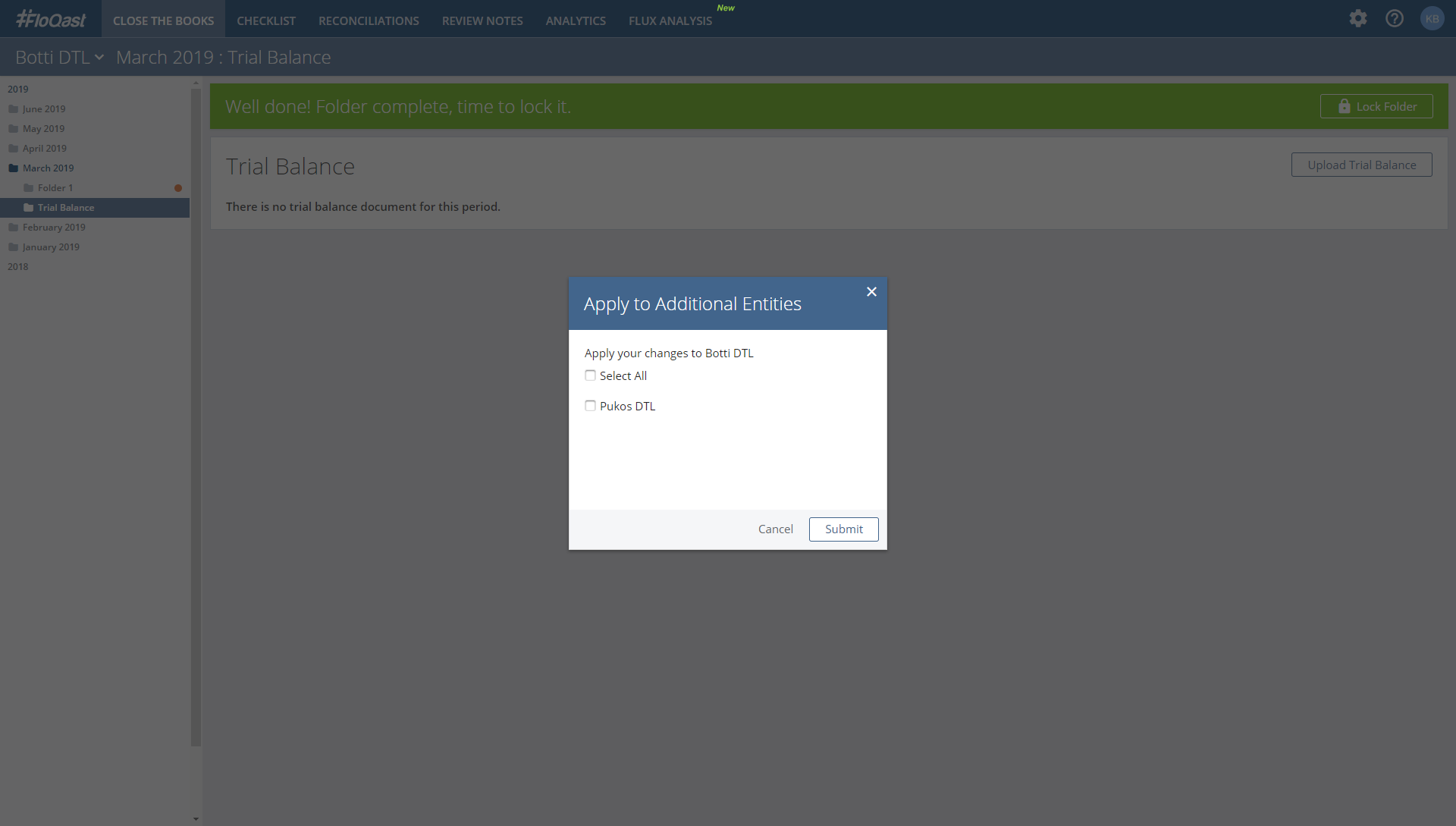 If you are uploading the TB file through your storage provider, please make sure only one file exists in the folder.