FloQast can work with any General Ledger system that can export a Trial Balance to Excel. Our Product Support and Engineering team will write a custom script to extract the data (GL account number, Account name, MTD Balance, Ending Balance, etc.) from the Trial Balance file that your GL system exports. You should not need to reformat your file- FloQast can likely accommodate the current layout of your file as long as it contains the necessary data and is a valid .xlsx or .csv file type.
Once your TB Script is configured by the FloQast team, it is important you upload it in this format to ensure all data is captured. If the layout changes, just let the FloQast Support team know! We can quickly reconfigure the script for your desired TB layout.
You can add your TB file to each new close period from the Folders > Trial Balance folder. A copy of the file you upload will also be placed in your Cloud Storage provider.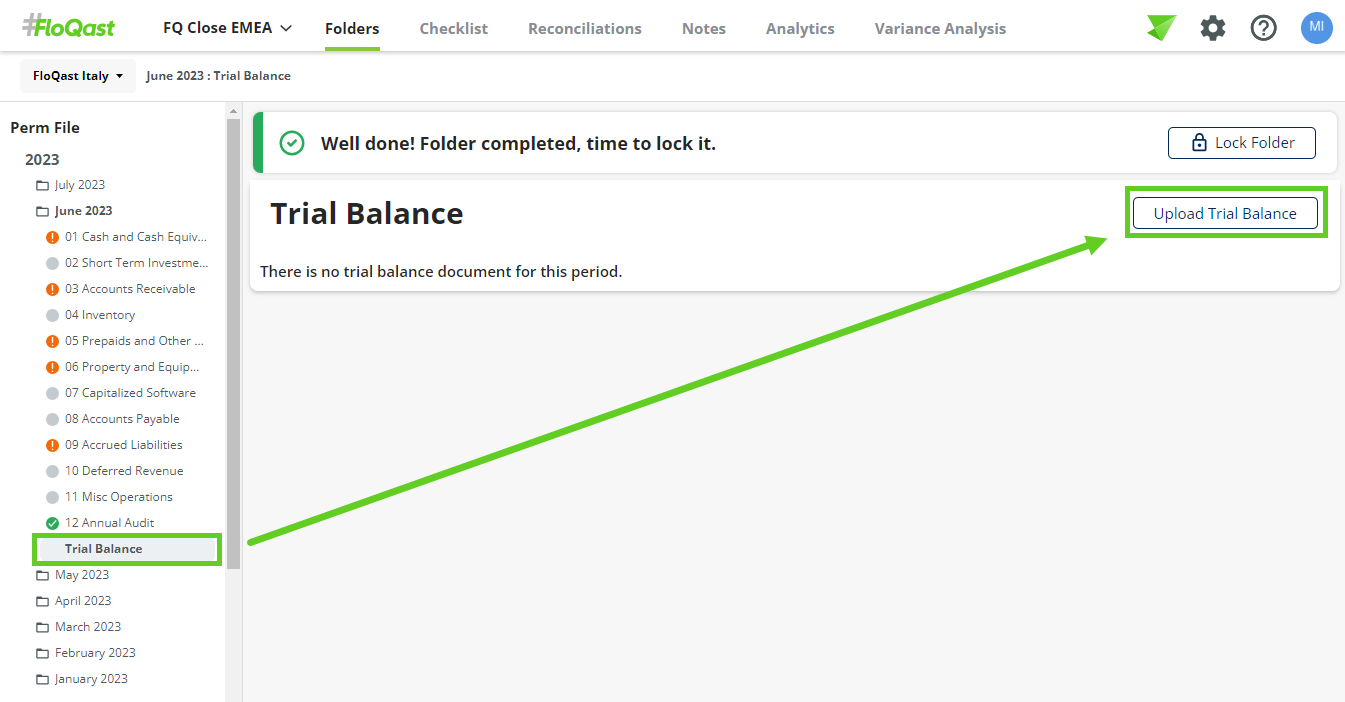 If your Trial Balance contains GL data for multiple companies and you'd like to apply it to multiple FloQast entities, you will have that option during the upload process: