FloQast relies on the Reporting Periods that you set up in Intacct. These Reporting Periods align with the monthly periods in FloQast to ensure the correct balances are displayed.
An Intacct Admin needs to manually create the Accounting Periods for the next Fiscal Year. To ensure that there is no interruption in your FloQast:Intacct sync, we highly recommend setting these Accounting Periods up prior to the start of the fiscal year! If you are unsure if they are set up, you can follow Step 1 to check. If you find that they are not created, please follow Steps 2-4 to create them in Intacct.
To create Reporting Periods for the next year, click:
1. Reports → Setup → Reporting Periods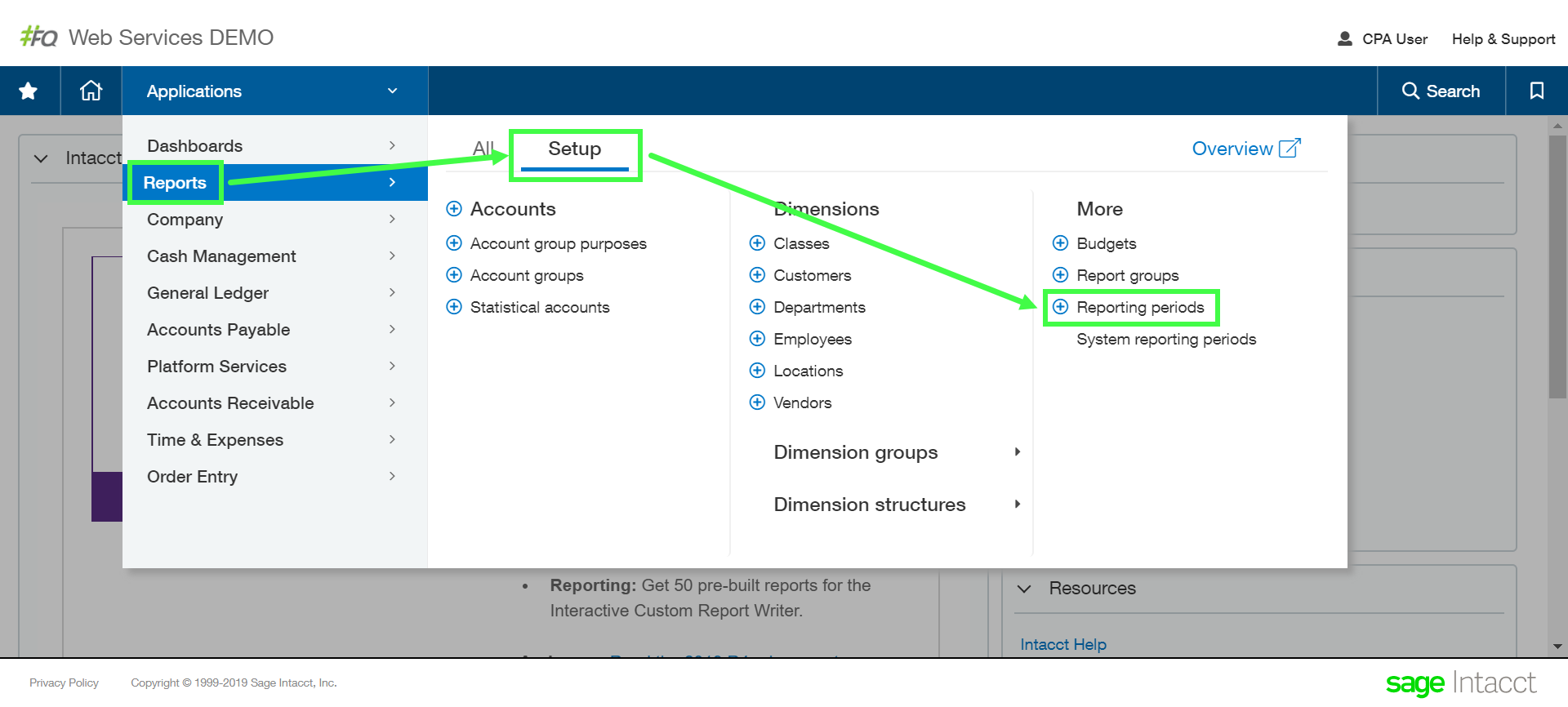 You will see a list of your Reporting Periods that are already set up.
2. Click "Add" in the upper right-hand corner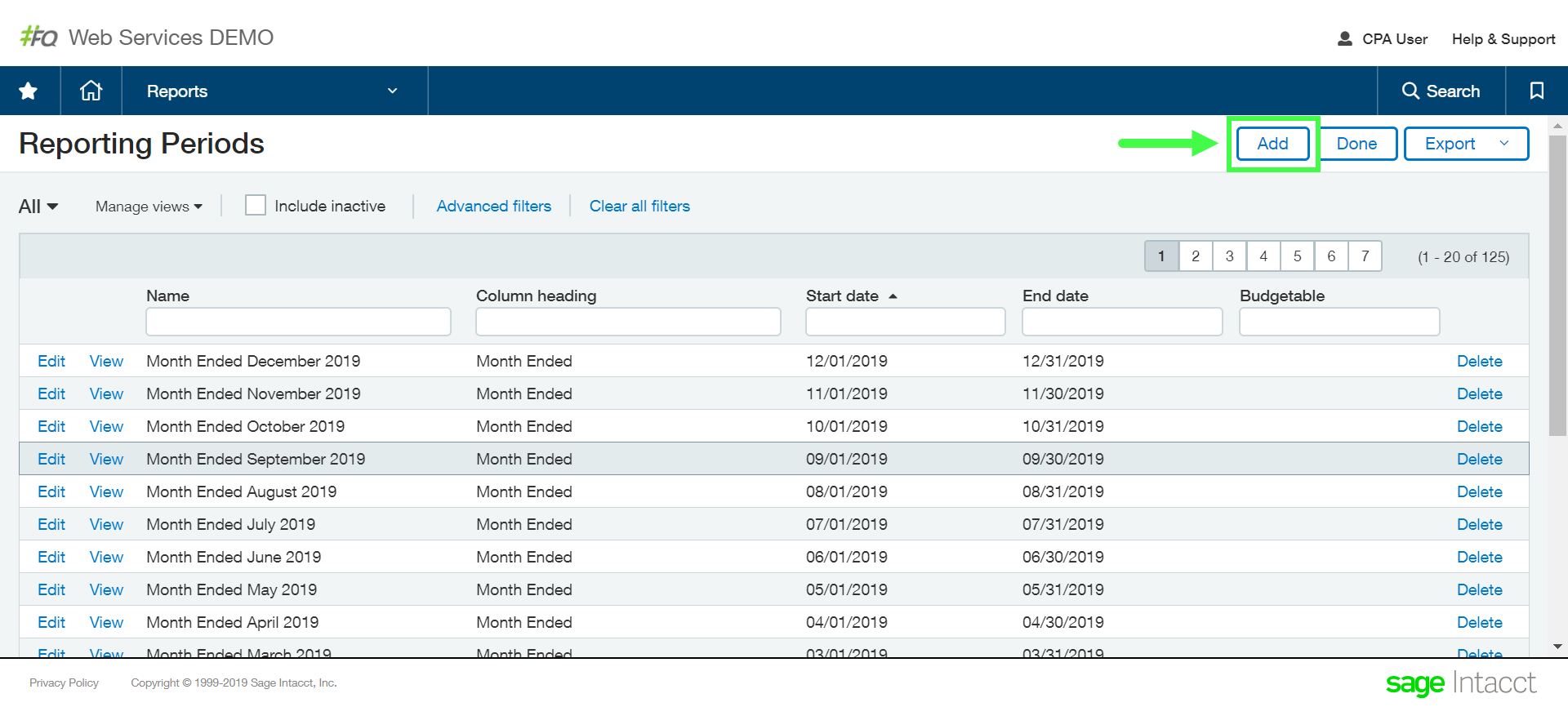 3. Fill in the appropriate fields, ensure that the status is set to Active, and hit Save.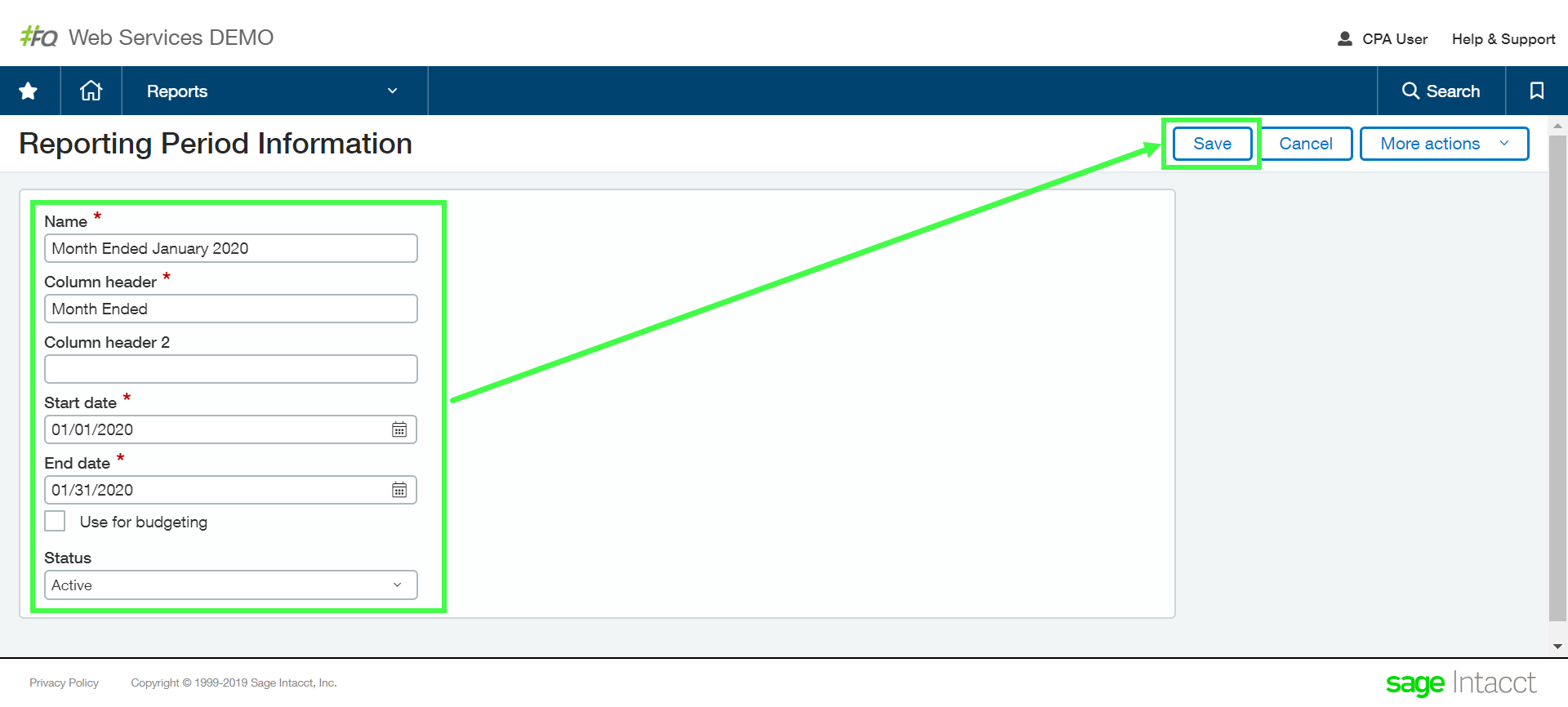 4. Repeat Step 3 for all months in the upcoming Fiscal Year so that all reporting periods are created in advance!