NetSuite and Intacct: Updating Credentials
When this happens for Intacct users, the Admin User needs to log in to FloQast and re-authenticate their credentials within FloQast with this new password.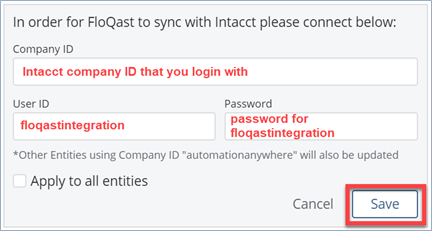 For NetSuite users, FloQast now requires Token Based Authentication (TBA), eliminating the need for Admin Users to update their password.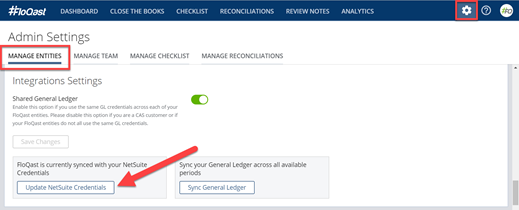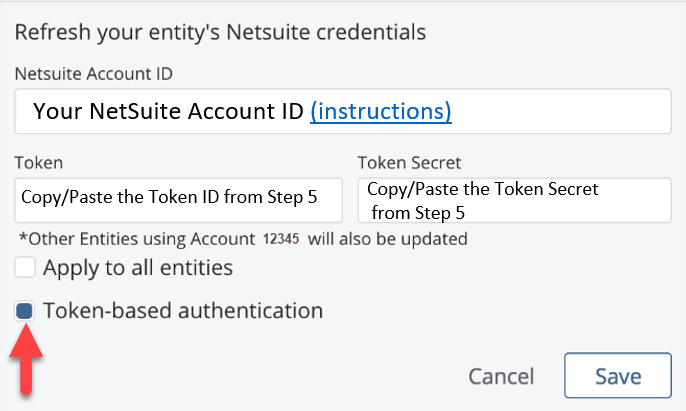 If by chance the token gets broken or the integration role does not have access to all subsidiaries, please contact support@floqast.com and our support team will walk you through reestablishing NetSuite TBA.