NetSuite and Intacct: Updating Credentials
If your connection between FloQast and Intacct breaks, a FloQast Admin User must log in to FloQast and re-establish the link by entering the credentials of an Intacct user (FloQast recommends a dedicated Web Service User, such as the "floqastintegration" user pictured in the screenshot below).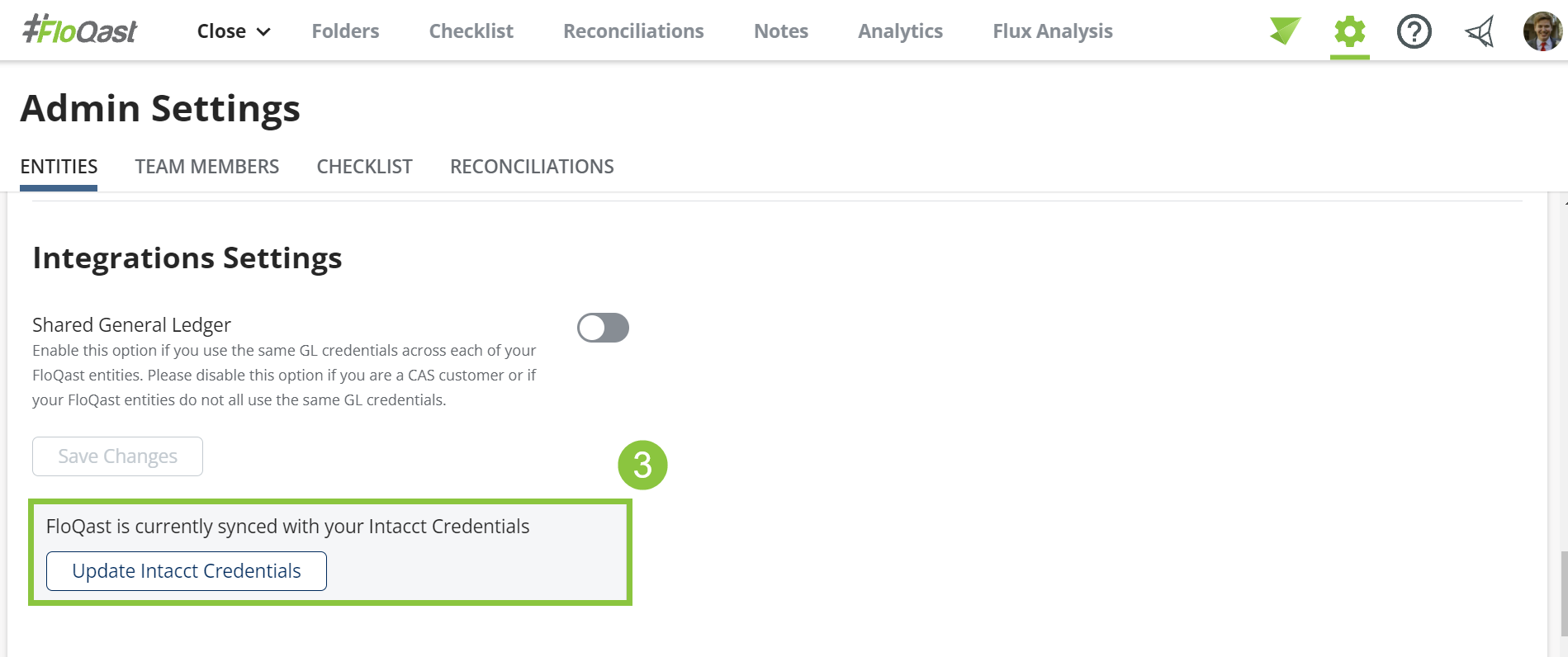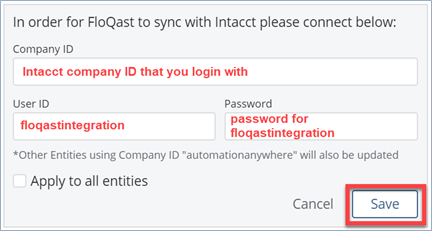 For NetSuite users, FloQast requires Token Based Authentication (TBA), eliminating the need for Admin Users to update their password. If your connection breaks, it could be the result of a NetSuite user being deactivated or having their roles revised. In this case, you can easily generate a new token and enter it as pictured below. If you need a new copy of our "FloQast - NetSuite Setup Guide" please contact support@floqast.com. If you still have this guide handy from your implementation, you will only need to perform Steps 4-6 again. Steps 1-3 will not need to be repeated since they are already complete in your NetSuite.