The Manage Checklist page found under Settings will control the features for Checklist items you complete by folder.
To access the Checklist features, select the " Checklist Settings" drop-down:

Admins and Managers can add new, recurring Checklist Items by clicking +Add at the top or bottom of the page.

If you would like to delete a Checklist item, you can also do so by navigating to the Manage Checklist tab and simply clicking the trash can icon next to the respective item.

You can also set certain checklist items to appear Monthly, Quarterly, Annually, Weekly, or on a custom schedule under Frequency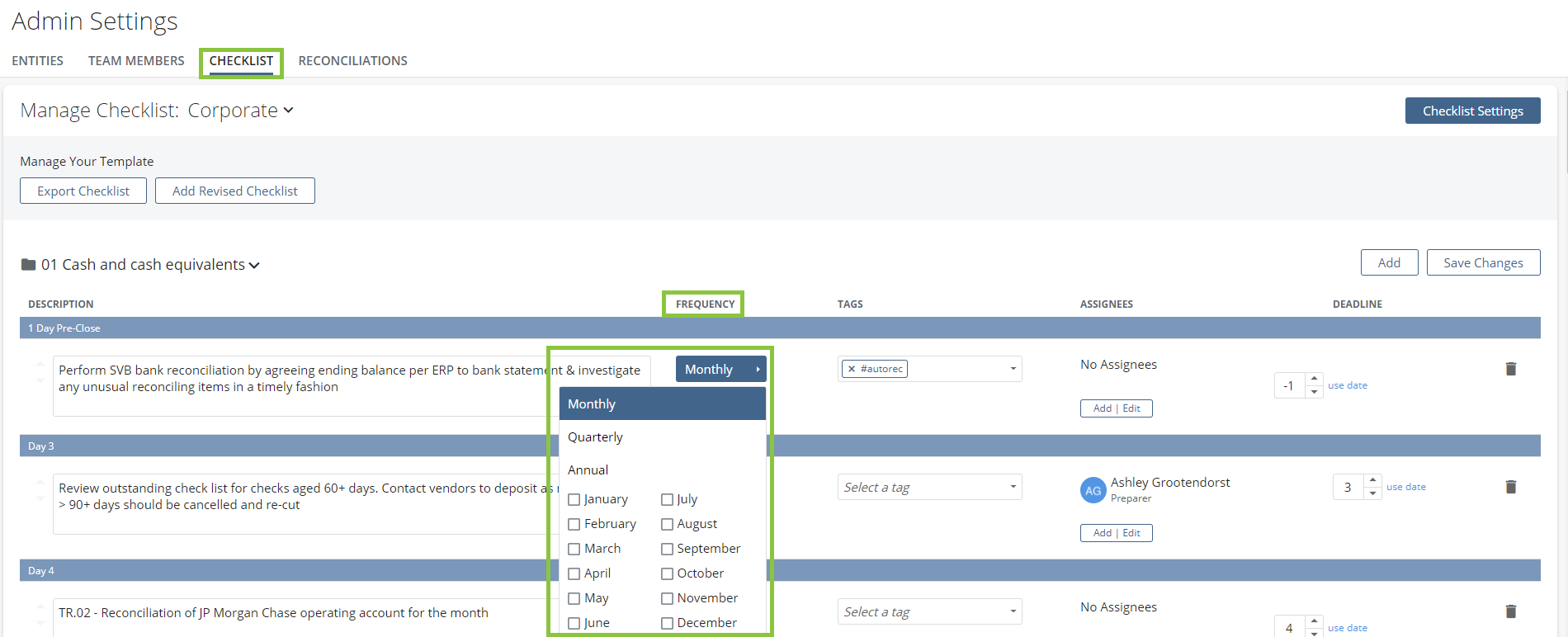 Additionally, you can export and revise your checklist items by clicking Export Checklist. This will download the template in Excel. You can then upload any changes that were made by clicking Add Revised Checklist.

Once uploaded, please review the changes. You will then need to 'Save Changes' and apply the template for the changes to go into effect.
Note: In the final column, there is a FloQast Internal ID. Please do not change this. If you add a new account leave this column blank. Once you make your changes in Excel, you can then re-upload.