Calendar Settings (under Manage Entities) have a number of features that can be configured.


Due Dates can be configured as Business or Calendar days. 
Business days follow a normal Monday - Friday schedule.  If a Reconciliation or Checklist item is due on Business day 2, but the second day of the month is a Sunday, the Reconciliation will become due on the following Tuesday as that Tuesday is the second business day of the month.
Calendar days make items due on the exact day of the month for which the due date is set, regardless of the day of the week that the due date falls on.

Regional Date Format is simply a configuration as to how dates appear within FloQast.

Calendar Type allows retail companies to set up a retail calendar with options of a 4-5-4, 4-4-5, 5-4-4, or 4-4-5 hybrid setup.  Non-retail companies can set up a standard calendar. Additionally, FloQast offers a Non-Close calendar with due dates in the current period for activities not related to the monthly close. Learn more about the Non-Close calendar here.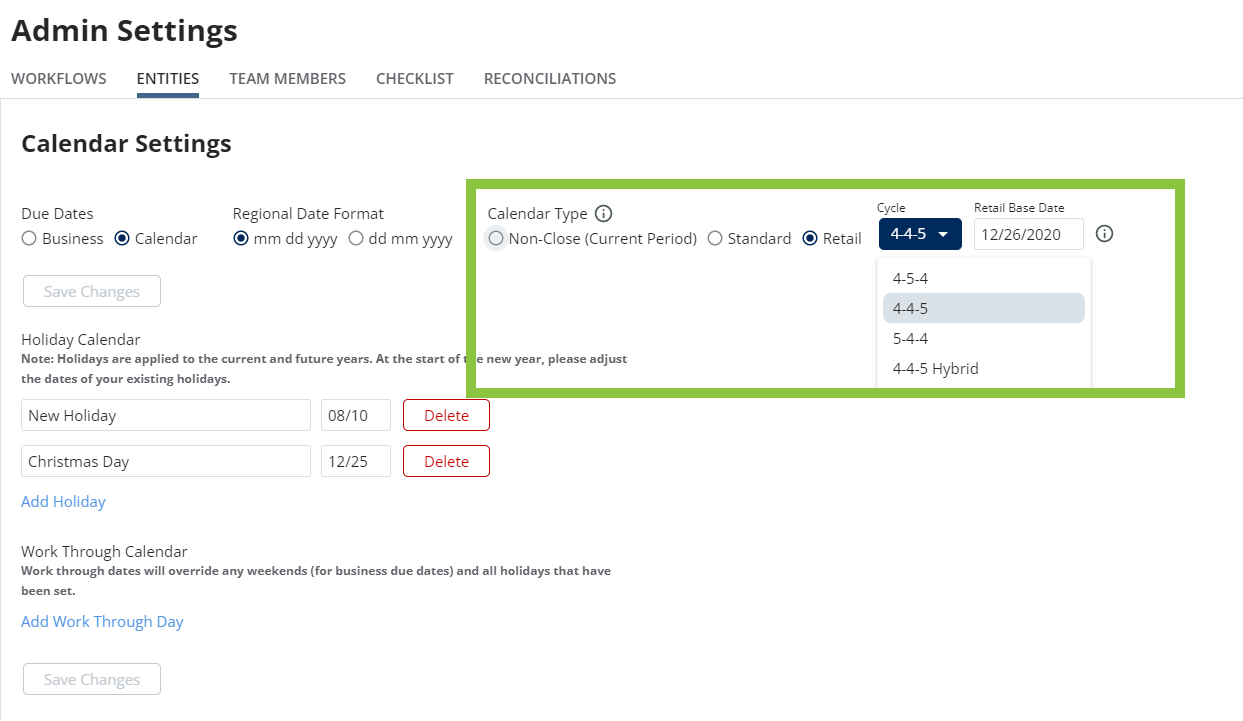 Holiday Calendar allows the recognition of holidays and would remove that particular day as a business day.  If a company is set up on Calendar days, a due date that falls on a holiday will be moved up one day.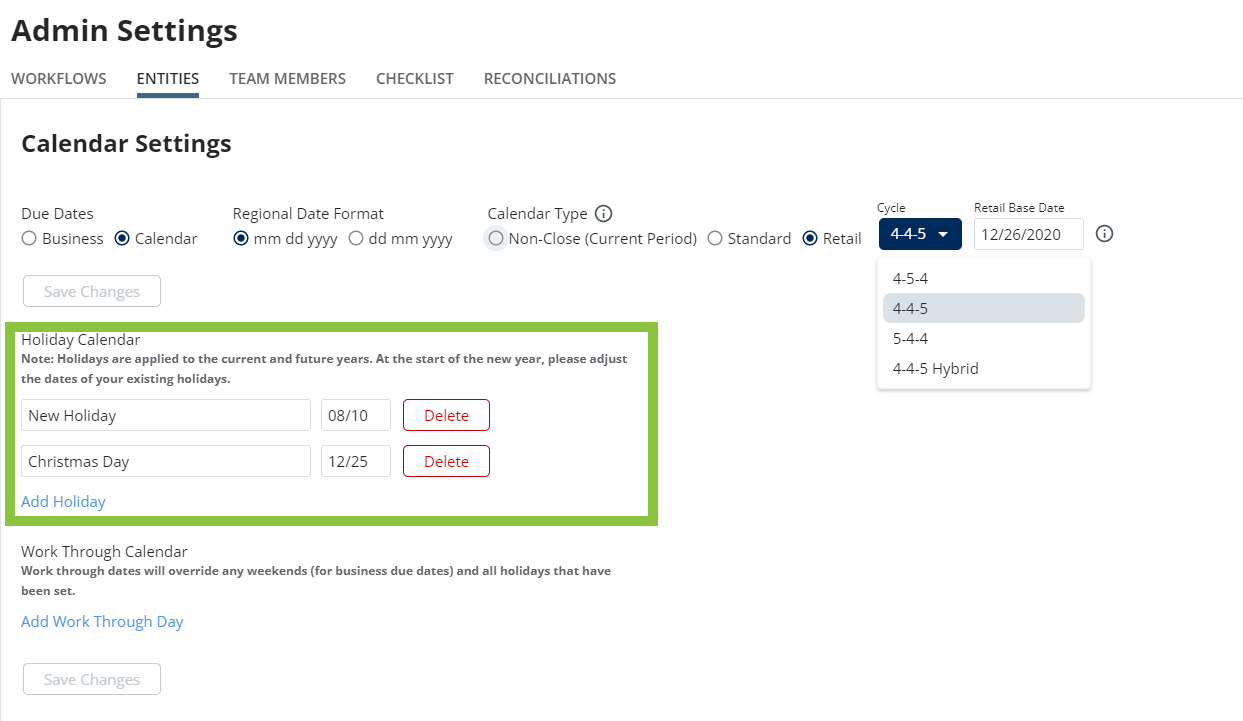 Work Through Calendar allows due dates that fall on a weekend or holiday to override the adjusted due date associated with business days or holidays.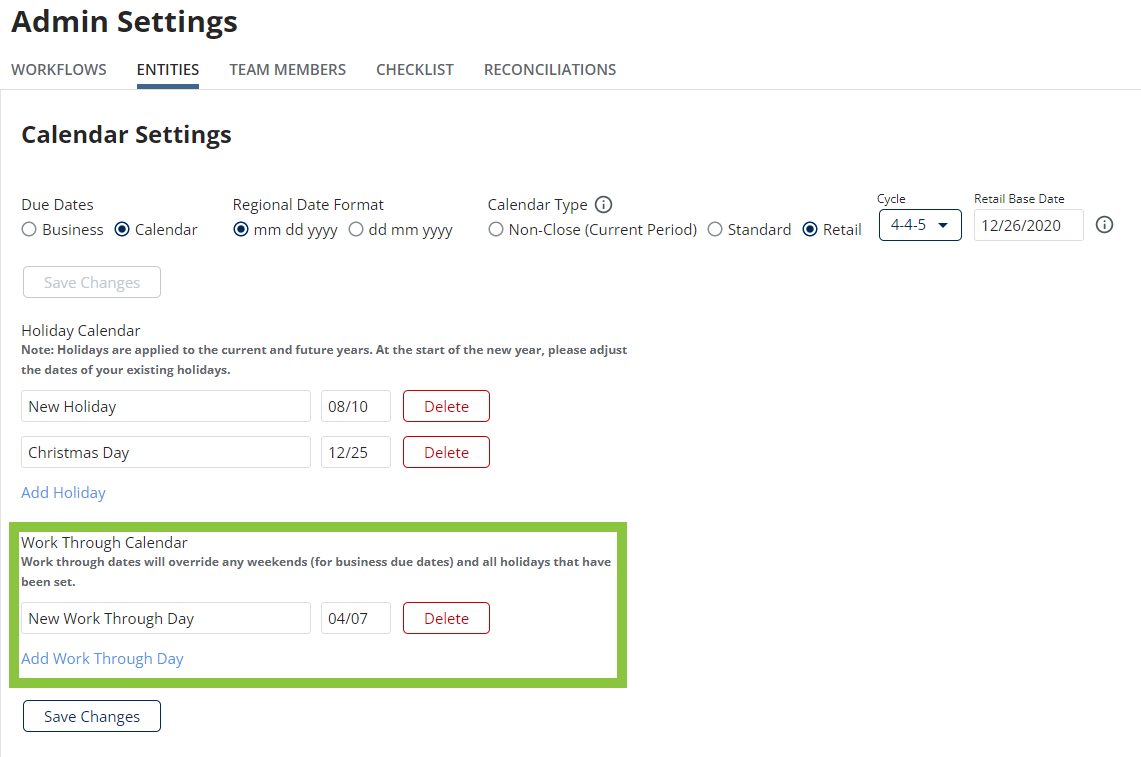 After making any calendar setting changes, you will need to save changes from the Checklist and Reconciliation settings in order for due dates to be calculated with respect to these settings in any previously created periods.