Not receiving email notifications that you're expecting can definitely be a pain point. Here are some common troubleshooting steps you can take to ensure all desired notifications reach your inbox.
Notification Settings:
The first thing you'll want to confirm is that your email address is set up to receive notifications. You can check this by accessing your profile page in FloQast by clicking the username icon in the top left, and then selecting the 'Notifications' tab.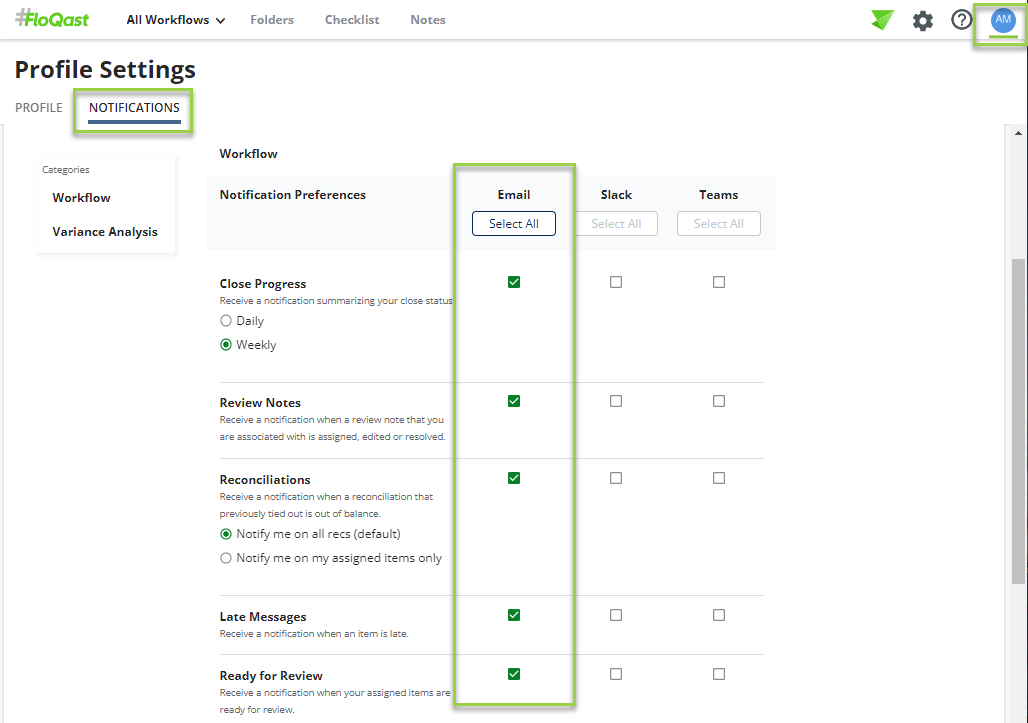 Next Steps:
If you've confirmed that your email notifications are enabled, and you are still not receiving emails, here are some other things you can check:
Check your spam folder for emails from notifications@floqastsupport.com
Mark notifications@floqastsupport.com as a 'Safe Sender' in your email client
Ensure the notification you're expecting should have been sent. The following notifications are only sent at specific times of day:

Close Progress - Sends at Midnight
Late/Past Due - Sends daily at 1am
Ready for Review - Sends daily at 6am, 9am, 12pm, 3pm, and 6pm
Signoff Reminder - Sends daily at 4pm
Variance Items Due Soon - Sends weekly (Monday Morning) at Midnight
Variance Item Late/Past Due - Sends daily at Midnight