Possible Causes & Solutions
Strict Folder Locking: When turned on, this setting (located in Admin Settings > Manage Entities) restricts the ability to lock folders unless all items have been completed and all accounts have been tied out.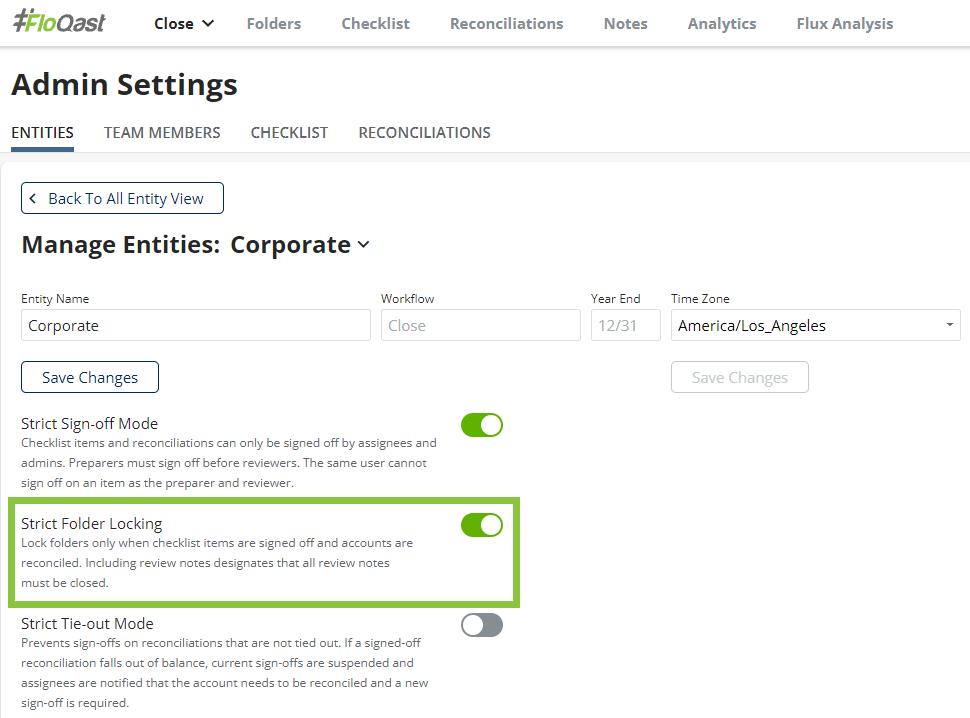 A) Incomplete Review Notes
In order to confirm there are no open notes remaining, click on the Review Notes tab and ensure all filters are turned off. When Strick Folder Locking has been enabled, all Notes must be marked Closed (not Unresolved or Resolved).
Note: If a Review Note has been left on a Checklist Item or Reconciliation that has since been deleted, it will not be visible from the Close The Books tab. That review note will still be visible from the Review Notes tab with "Resource Removed" in the title. This note will need to be marked Closed or deleted.
B) Incomplete Items
If attempting to lock a specific folder, access it through the Close the Books tab and filter the Checklist section by incomplete items to ensure all have been signed-off on.
C) Unreconciled Accounts
In addition to sign-offs, Strick Folder Locking requires that accounts have been fully reconciled (difference column < materiality threshold). Using the Unreconciled filter in the Reconciliations will show you if you have any unreconciled accounts.