If you want to make changes to an existing issue you can click on the three dots to the very right of the Issue/Control and click 'Edit Issue'.

This will open up a new window where you can edit all of the fields of the Issue.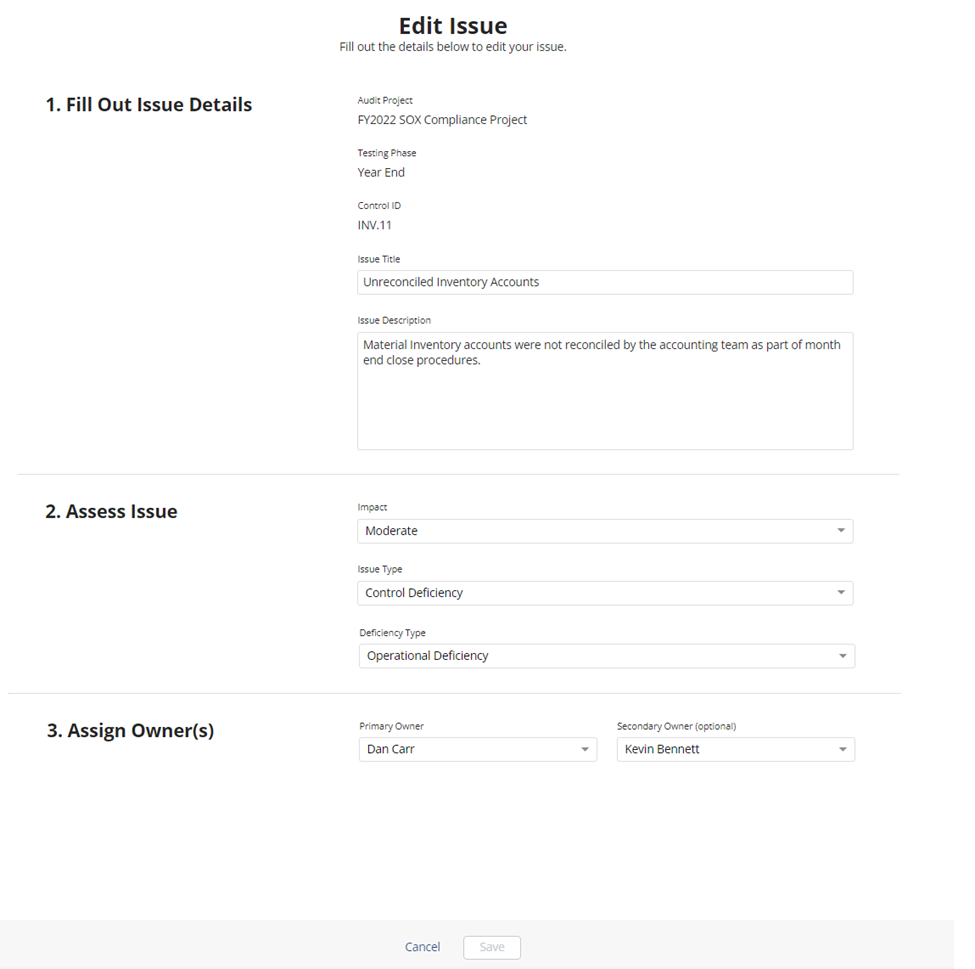 When clicking on the three dots on the right of the Control/Issue, you can also Update the Issue's Response Plan by clicking 'Update Response Plan'. A window will open up on the right allowing you to enter in the Management's Response and the Action Plan.