You can now upload and link a document to your checklist items in FloQast!
Simply hover over a checklist item, and you'll see a new option in the "Tools" column on the right-hand side. You can utilize this feature from either the Folders tab or the Checklist tab.

Clicking this new icon opens a window where you can click to select your file:

Clicking "Select File" will launch your computer's File Explorer. You can upload a file from anywhere- it doesn't matter if you have it stored locally or somewhere in Cloud Storage.
You will see a number displayed on the document icon if there are any linked documents (just like you have always seen the number of Review Notes displayed).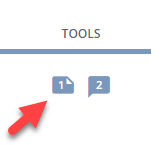 You can click on the icon to display:
The name of the document(s) uploaded
The date the document was added
The person that uploaded the document
The option to add another document to that checklist item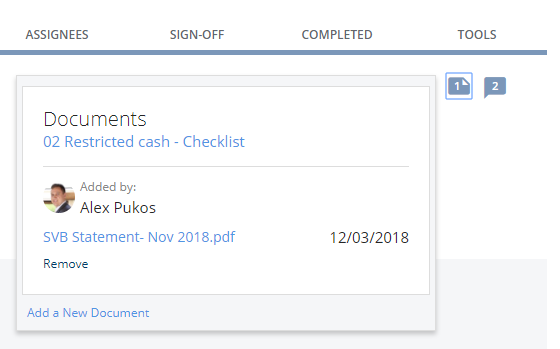 The documents that you link to Checklist items will be automatically added to a brand new folder in your Cloud Storage. A subfolder named "Linked Documents" will appear in the process folder in which you added the document.
For example, the document above was added to a checklist item within the Restricted Cash folder. In the Restricted Cash folder for November, the following subfolder was created:

All documents that are linked to Checklist items within this process folder will be added to the same Linked Documents subfolder.
The document titles will be hyperlinks that can be clicked to view the documents, just like your other documents in FloQast.
For controls purposes, a user cannot attach new documents to checklist items or delete attached documents in locked folders.