FloQast accommodates future periods for your entities. This is helpful when planning for future periods and assignments, like the upcoming quarter-end or year-end, and enables Admins and Team Members to be more forward-thinking when looking at their work in FloQast.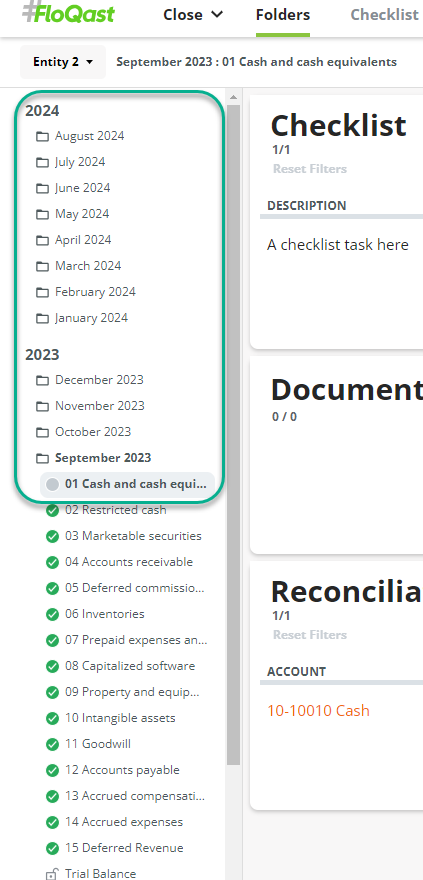 Folders are created one year in advance, so twelve months out for Monthly entities and 4 quarters out for Quarterly entities. If you are interested in having this feature enabled, please reach out to your Accounting Success Manager or support@floqast.com.
One thing to keep in mind is if your team is using the new visibility to make changes in future periods, we recommend custom and non-recurring task frequencies. This is because when template changes are made, they could overwrite previous one-off changes or apply changes made going forward to different periods than intended. 
For example, there may be a monthly Checklist Item due on business day 5. An Admin may make a change in the July 2024 period, changing the deadline to day 7, and save that change going forward. That applies the new deadline to the template, so a different Admin may make an unrelated change to the template and apply the template back to September 2023, which would apply the updated deadline of day 7 to the item in September, assuming it is not signed off. If you have any questions about this or run into issues making edits in future periods, please don't hesitate to reach out to support@floqast.com.