To create a risk in-app, utilize the 'Create' button on the right side of the application.

This will lead you to a new window where you are able to fill out the following Risk Fields:
Audit Project:

Select an existing Audit Project or click Create Audit Project at the top.

Process:

Select an existing Process or click Manage Processes at the top.

Risk ID

Risk Title (Optional)

Risk Description

Category:

Financial, Operational, Strategic, Regulatory, Governance

Impact:

Very Low, Low, Moderate, High, Critical

Likelihood:

Very Unlikely, Unlikely, Possible, Likely, Very Likely

Risk Tolerance:

Low, Moderate, High

Assertions (Optional):

Existence or Occurrence, Completeness, Valuation or Allocation, Rights and Obligation, Presentation and Disclosure
Lastly, you can link controls from the Audit Project to address the created Risk (optional). The dropdown will include all controls in the identified audit project but you can also click the "View Inventory of Controls" hyperlink to be directed to the Controls tab for more information on each control.
Click "Save" at the bottom of the screen and your new risk will populate in the risks tab.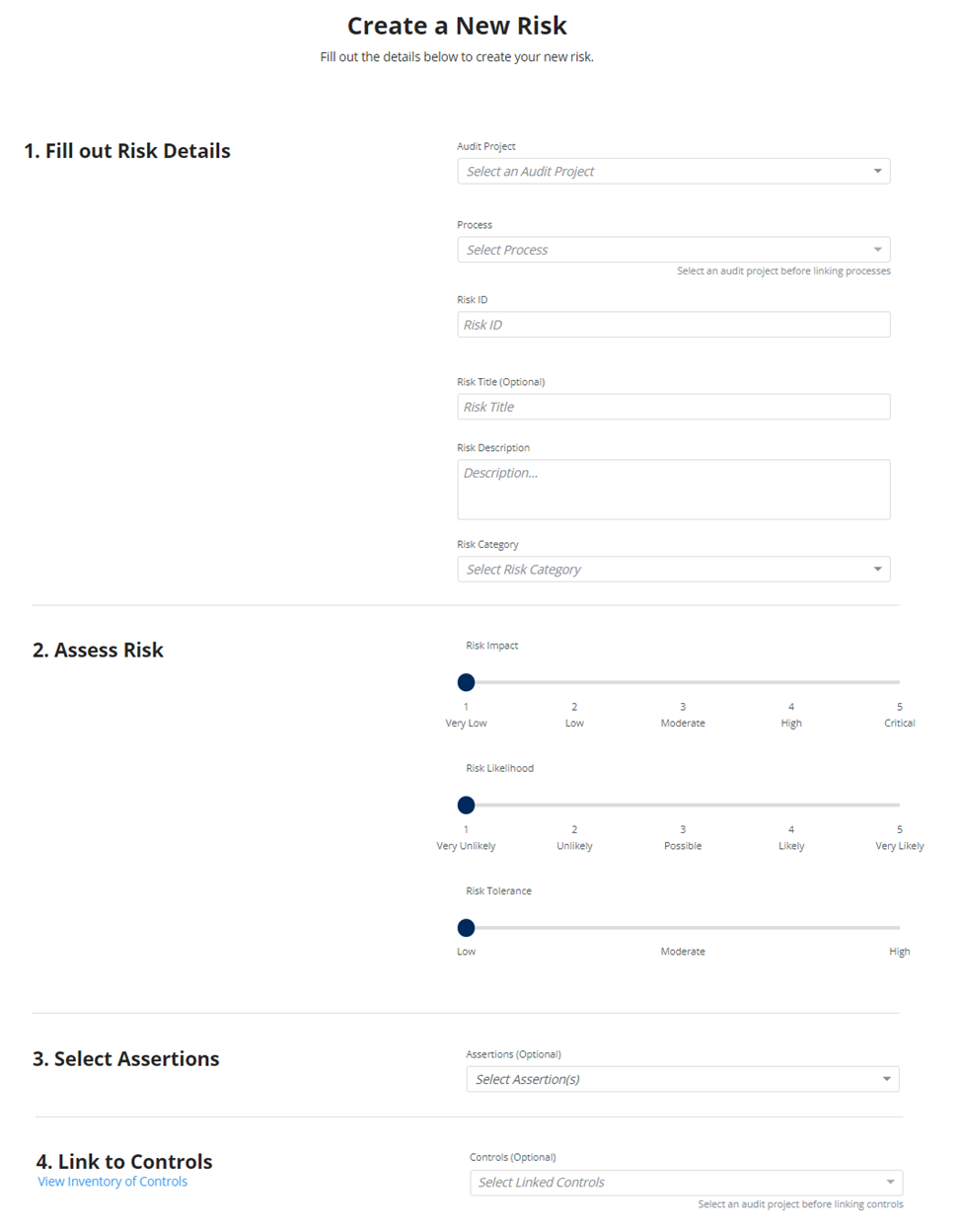 As mentioned above, you are able to create a new Process and Manage your Processes from this page by clicking the 'Manage Process' option in the Process dropdown.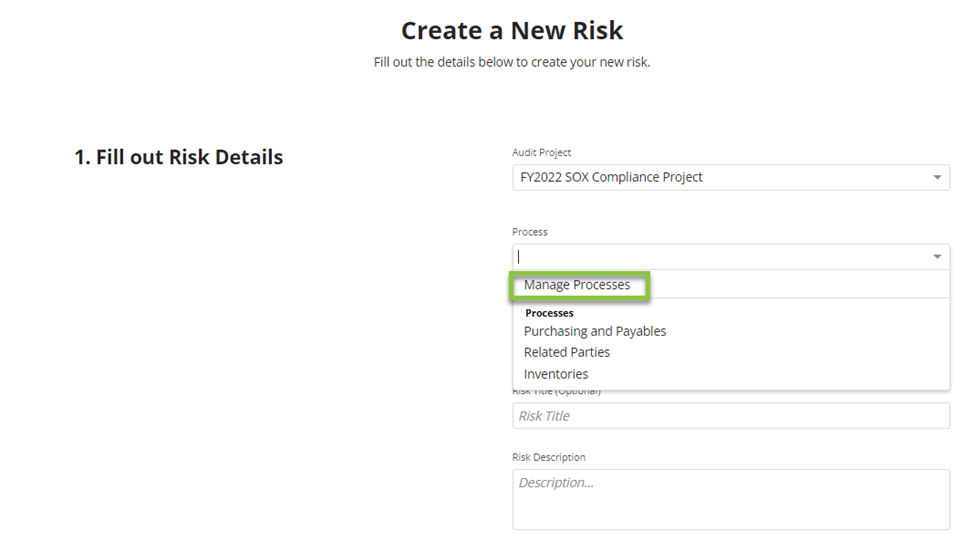 Use the 'Add a Process' hyperlink to type in a new Process name to place the Risk in. You can also manage your existing Processes by clicking on the three dots to the right of the Process Name. You are able to change the Process Name by clicking 'Edit Name'. If you do not have any Processes linked to a Control or Risk, you will be able to delete the Process by clicking 'Delete Process'. The button will be grayed out if a Process is linked to a Control or Risk. If you have accidentally deleted a folder in your Cloud Storage, you can click 'Rebuild Cloud Storage'.