The FloQast Flux module offers a couple of top-level controls you can enable on your Flux Reports!
1. The ability to designate a Report Reviewer that is responsible for signing off on a report to confirm it is complete.
2. The ability to restrict the aforementioned sign-off until all material accounts have an explanation.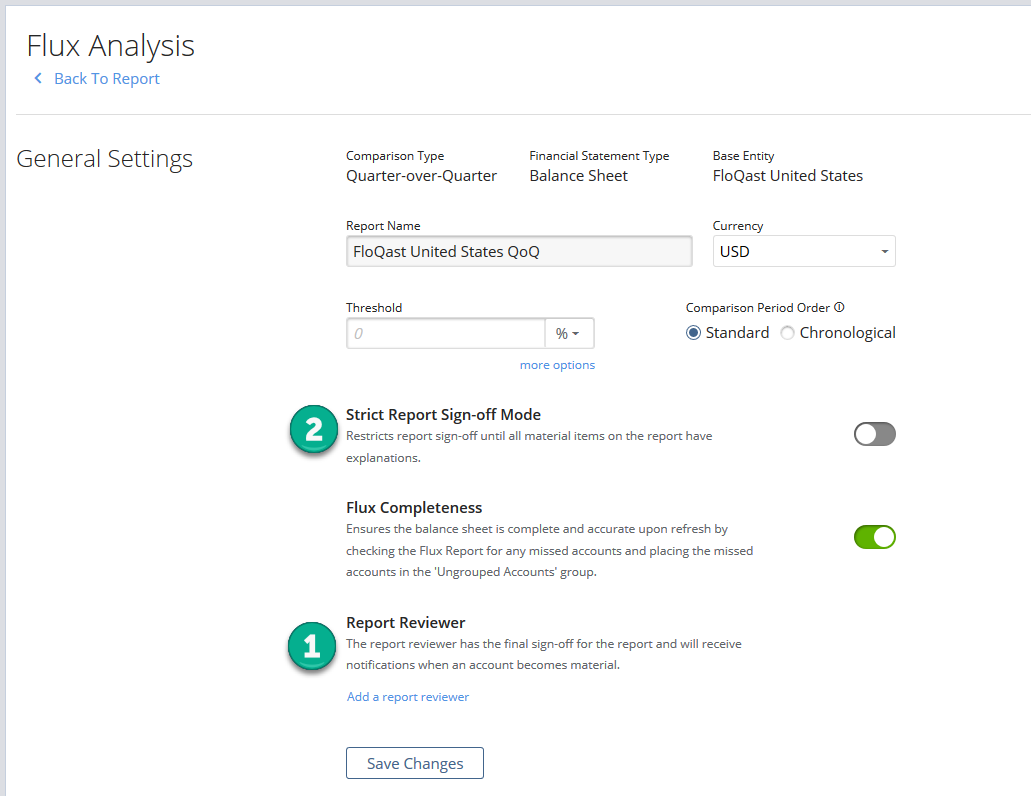 These settings can be accessed by: Clicking into the Flux tab, selecting your desired report, and opening the Settings section.

1. Enabling/Assigning a Report Reviewer:
You can assign one of your FloQast Admins or Managers as the designated Report Reviewer for a particular Flux report. Clicking 'Add a Report Reviewer' will open a menu that is populated with users that have a FloQast role of Admin or Manager. You may pick one of them to provide the time-stamped final sign-off of the Flux Report.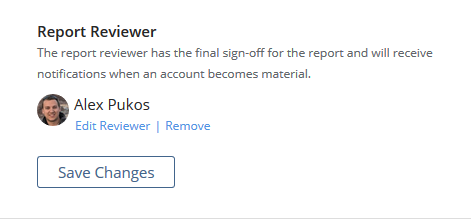 The Report Reviewer feature also provides a central point of accountability to complete the Flux Analysis. The Report Reviewer will receive email communication notifying them of the accounts that have material variances as well as accounts that have changed since an explanation has been written!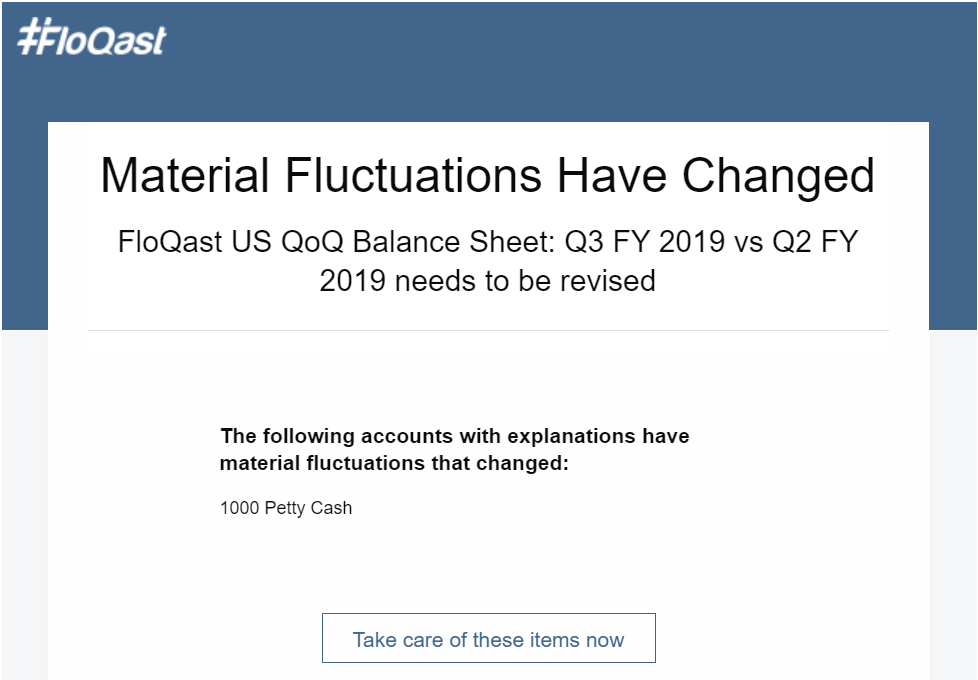 2. Enabling Strict Sign-Off Mode:
This feature may sound familiar if you have enabled Strict Sign-Off Mode for your reconciliations in FloQast. For Flux, this control feature will perform a slightly different function.
When enabled, the report cannot be signed off until all material items on the report have explanations. This ensures that all material fluctuations have a required explanation from you or your team!
Once signed off, this final sign-off provides a 'locked' feature to let all users know the numbers will not change and the analysis has been completed for the report. When the Flux Report is locked, explanations cannot be modified, and the report cannot be updated or refreshed. The date of the sign-off will be displayed both in the app and on the Flux export.