What is FloQademy?
FloQast has launched FloQademy, a new online portal that delivers digital learning to meet accountants wherever they work. The new learning solution empowers controllers and their teams to onboard, engage, and expand their knowledge of FloQast solutions and accounting best practices. FloQademy ensures FloQast customers get the most out of their FloQast investment, from accelerated onboarding to continuous learning and certifications.
How do I access FloQademy?
FloQademy is exclusive to FloQast customers, so the fastest way to access FloQademy is to log in to your FloQast account like you normally do.
After that, if you click the question mark in the upper right-hand corner, you can launch FloQademy, as well as FloQast's Help Center and the FloVerse Community, via the dropdown.
If the new FloQademy logo isn't visible in your FloQast account, please contact your Accounting Success Manager or support@floqast.com to enable the FloQademy button.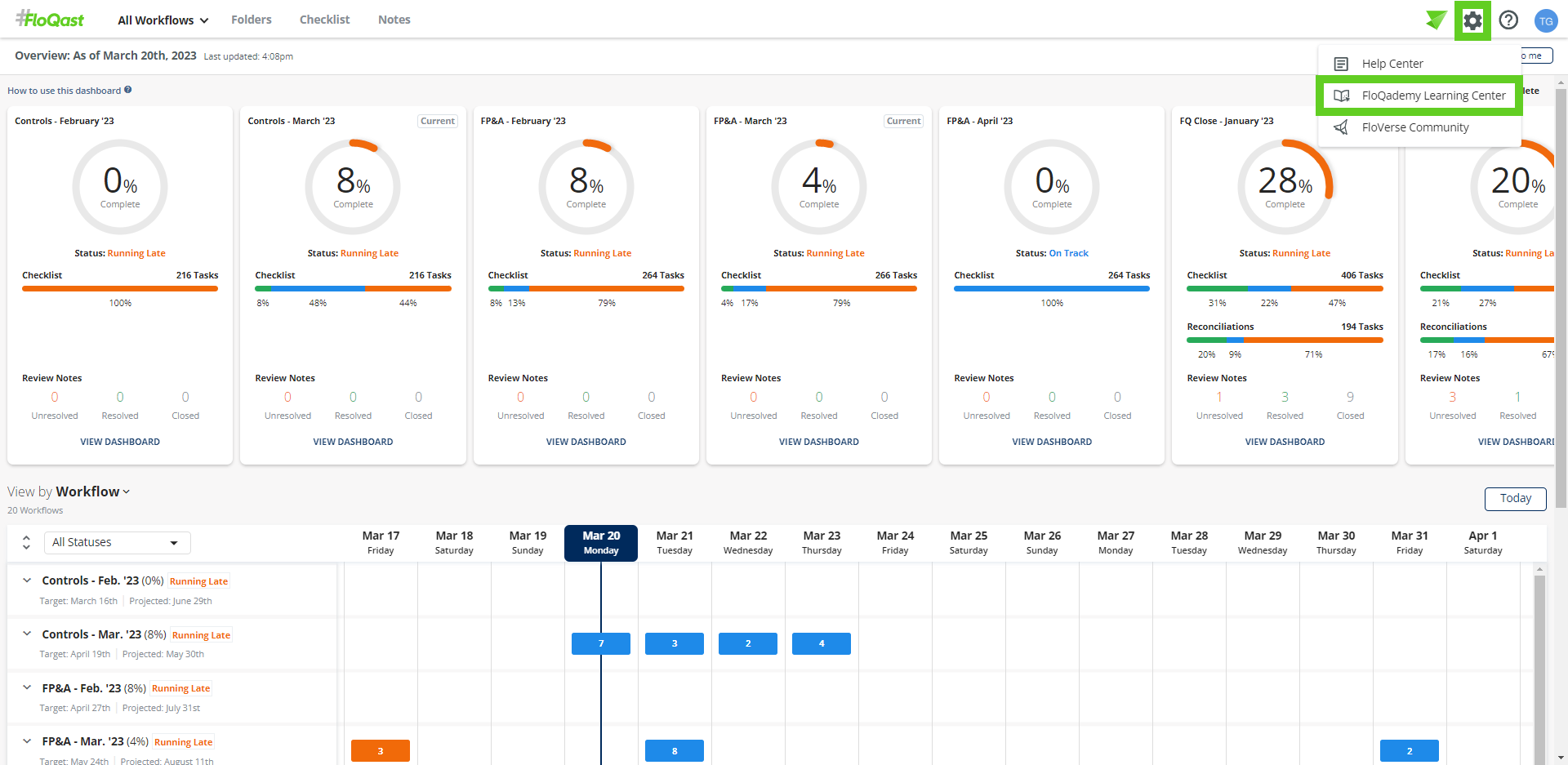 FloQademy can also be accessed directly from this URL: https://floqademy.floqast.com/
If you are already logged into FloQast in your browser session, then you will be signed directly into FloQademy! If you are not logged into FloQast yet, then you will be prompted to choose your FloQast login region so you can authenticate.
What exciting benefits can my team expect from FloQademy?
Learn new skills with accounting best practices at the core.
Stay up to date on the latest FloQast products and features.
Access training wherever and whenever they want with courses on-demand 24/7.
Self-onboard and get up to speed without bogging down managers or other team members.
Realize ROI sooner by getting up and running on FloQast products more efficiently.
Check out the detailed video below to learn more about FloQademy!