If a Data Provider responds to your Request but does not provide the necessary information, you may manually mark a response as incomplete:
From the Dashboard, hover over the applicable Request and click "View Details".

Click on "Actions" and then click "Mark incomplete" in the dropdown.

Type out a message detailing the missing information you'd like your Data Provider to respond with.

Click "Send".
The response will be marked as complete once the Data Provider responds, but you can continue to use "Mark incomplete" as needed.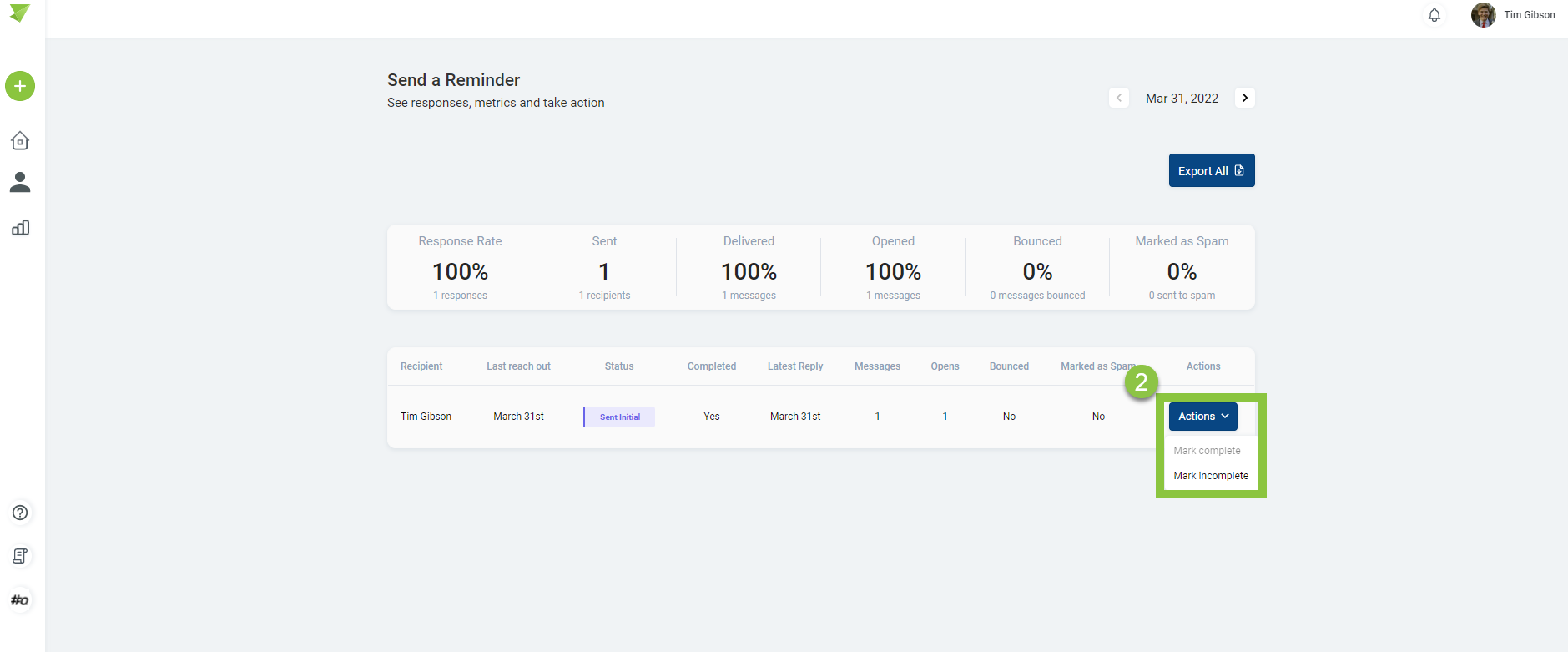 You'll also have the option to mark a response as incomplete directly from a response confirmation email: