FloQast is excited to preset ReMind Smart Message! 
From the ReMind Create page, you will now have the option to enter a prompt and let FloQast AI draft a new request for you.
In the screenshot below, we've typed "Create a monthly request asking my employees to complete my spreadsheet with their data."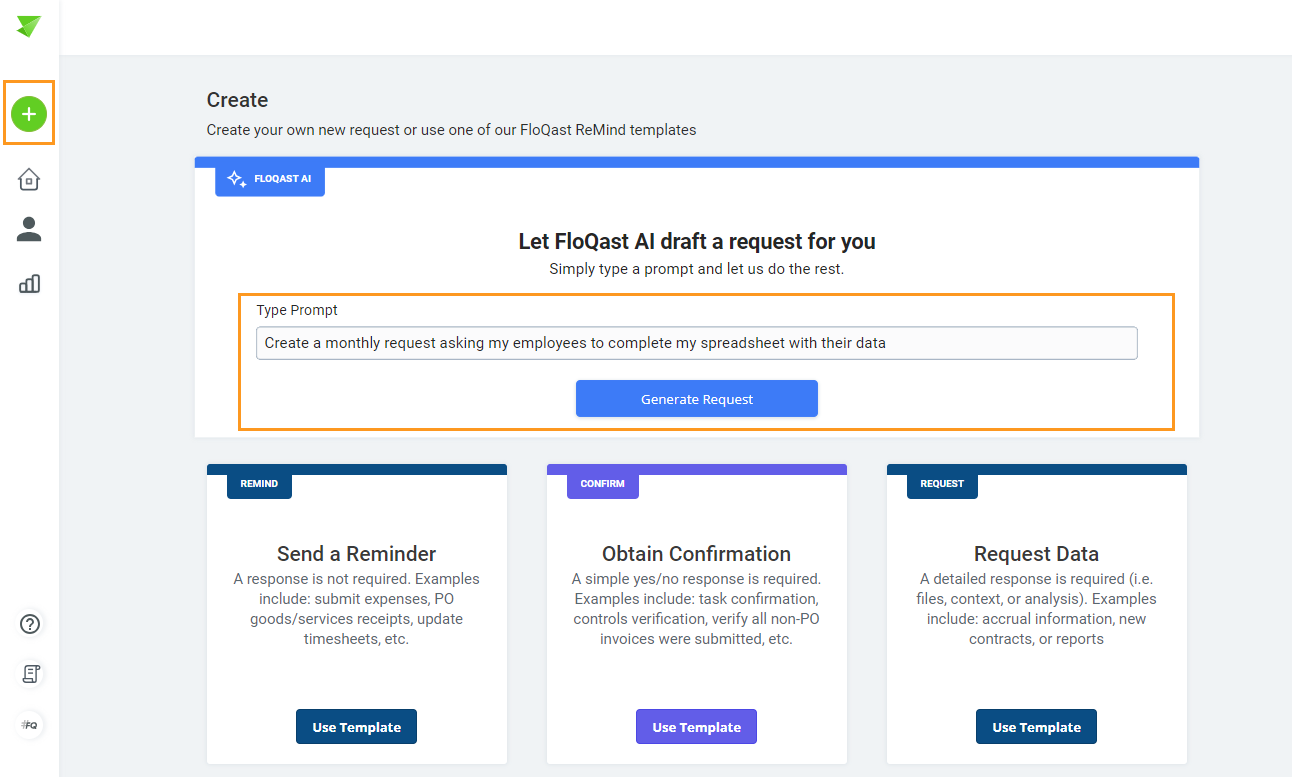 When you click "Generate Request," FloQast AI prepares your request and redirects you to the Edit Request page. A Request Name is generated for you but can be manually edited. Be sure to adjust the remainder of the request specifications as needed!
Further down on the page, you can review the generated messages, both Initial and Follow-Up, and use FloQast AI Message Refinements to adjust Tone, Urgency, and Length. Click "Refine Message" to have your adjustments applied to your message.
You can make any manual edits needed prior to creating your request.