FloQademy is exclusive to FloQast customers, so the fastest way to access FloQademy is to log in to your FloQast account like you normally do. 
After that, if you click the question mark in the upper right-hand corner, you can launch FloQademy, as well as FloQast's Help Center and the FloVerse Community, via the dropdown.
If the new FloQademy logo isn't visible in your FloQast account, please contact your Accounting Success Manager or support@floqast.com to enable the FloQademy button.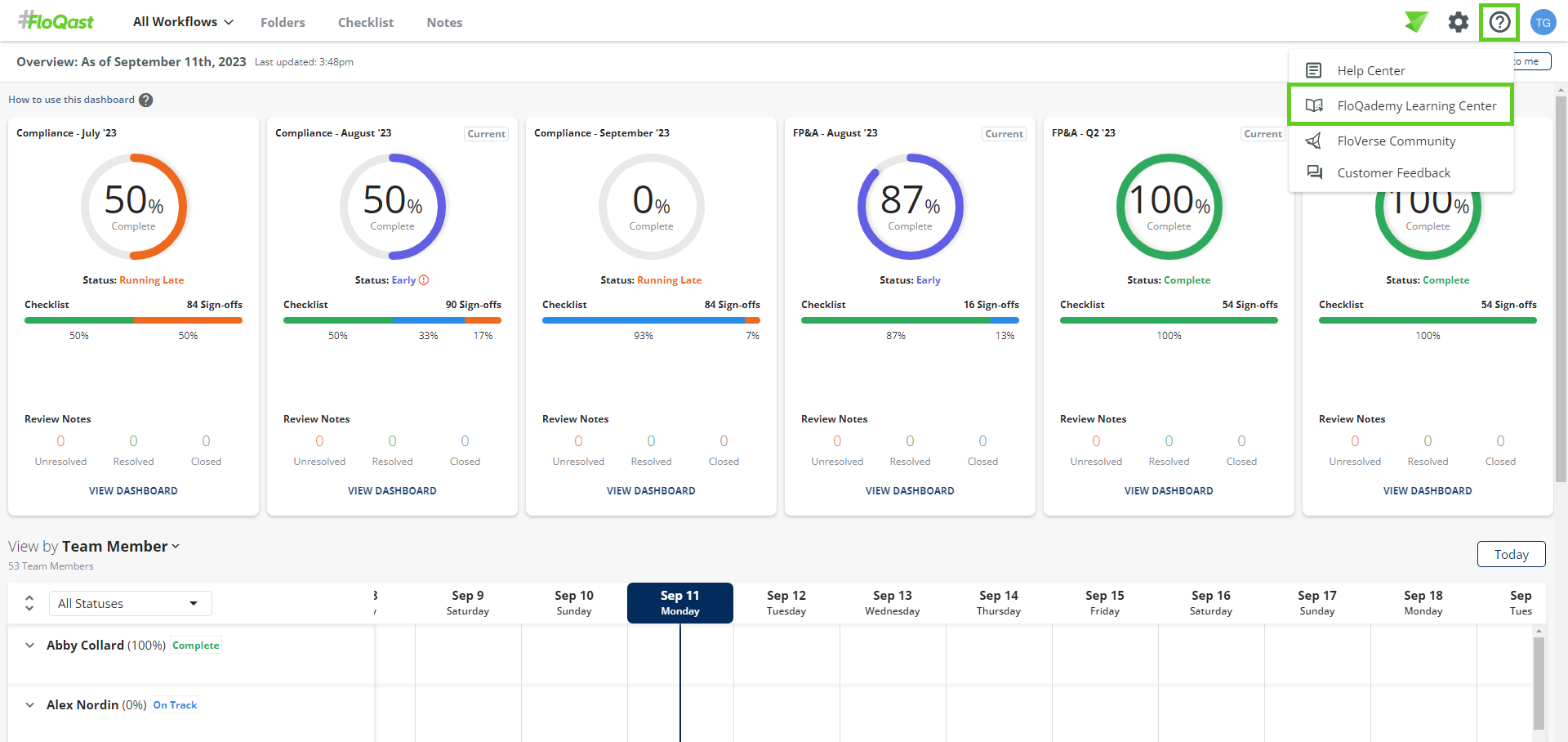 FloQademy can also be accessed directly from this URL: https://floqademy.floqast.com/
If you are already logged into FloQast in your browser session, then you will be signed directly into FloQademy! If you are not logged into FloQast yet, then you will be prompted to choose your FloQast login region so you can authenticate.
For any help or questions about the FloQademy email us at: learning@floqast.com