You can now save your received documents to your linked checklist items within ReMind!
From the Inbox View of your request, you can use the Save to Checklist icon from either the left Series Overview panel or the right panel where your individual conversations appear. These two icons will have different actions.

Series Overview Icon
The Save to Checklist icon in the left panel will save a .zip file of all documents received in your campaign to your linked checklist item: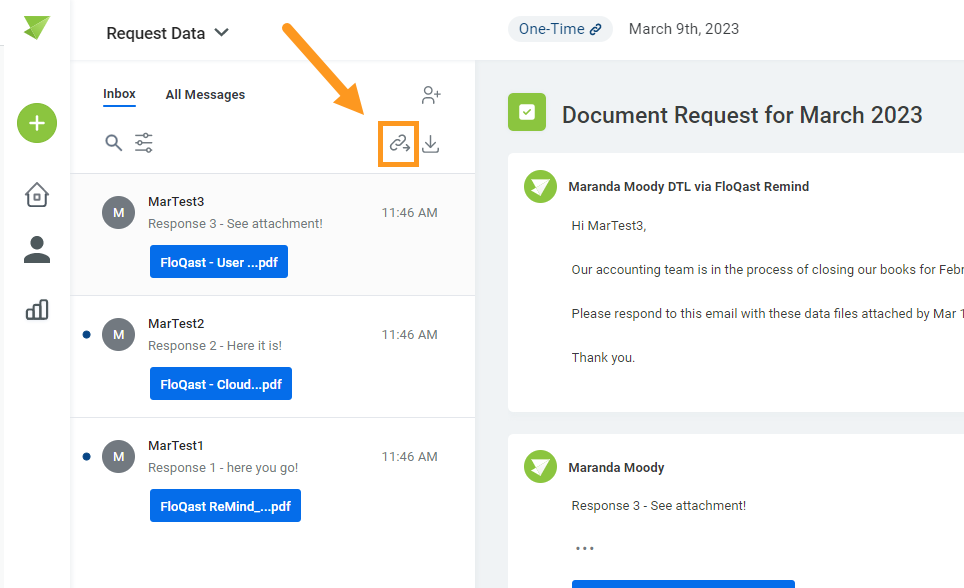 Conversation Thread Icon
The Save to Checklist icon in the right panel will allow you to save the documents from a single thread to your checklist item. You have a choice of saving just the response thread as a PDF file or saving all data, including any attachments, to a .zip file: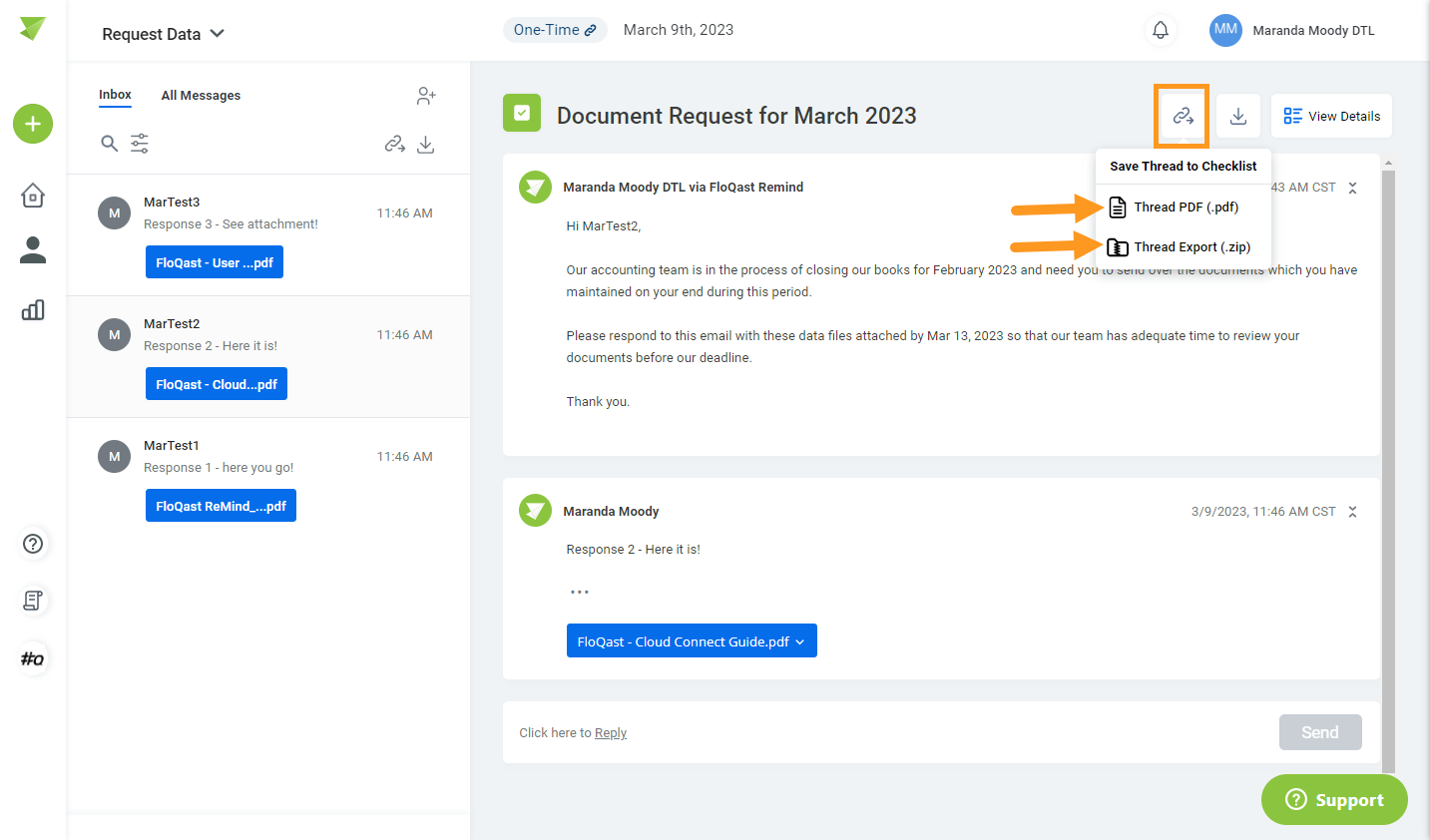 Attachment Level
Within your conversation thread, you'll also have the option to save a file to a checklist item at the attachment level. Click on an individual attachment within a thread and select the Save To Checklist option: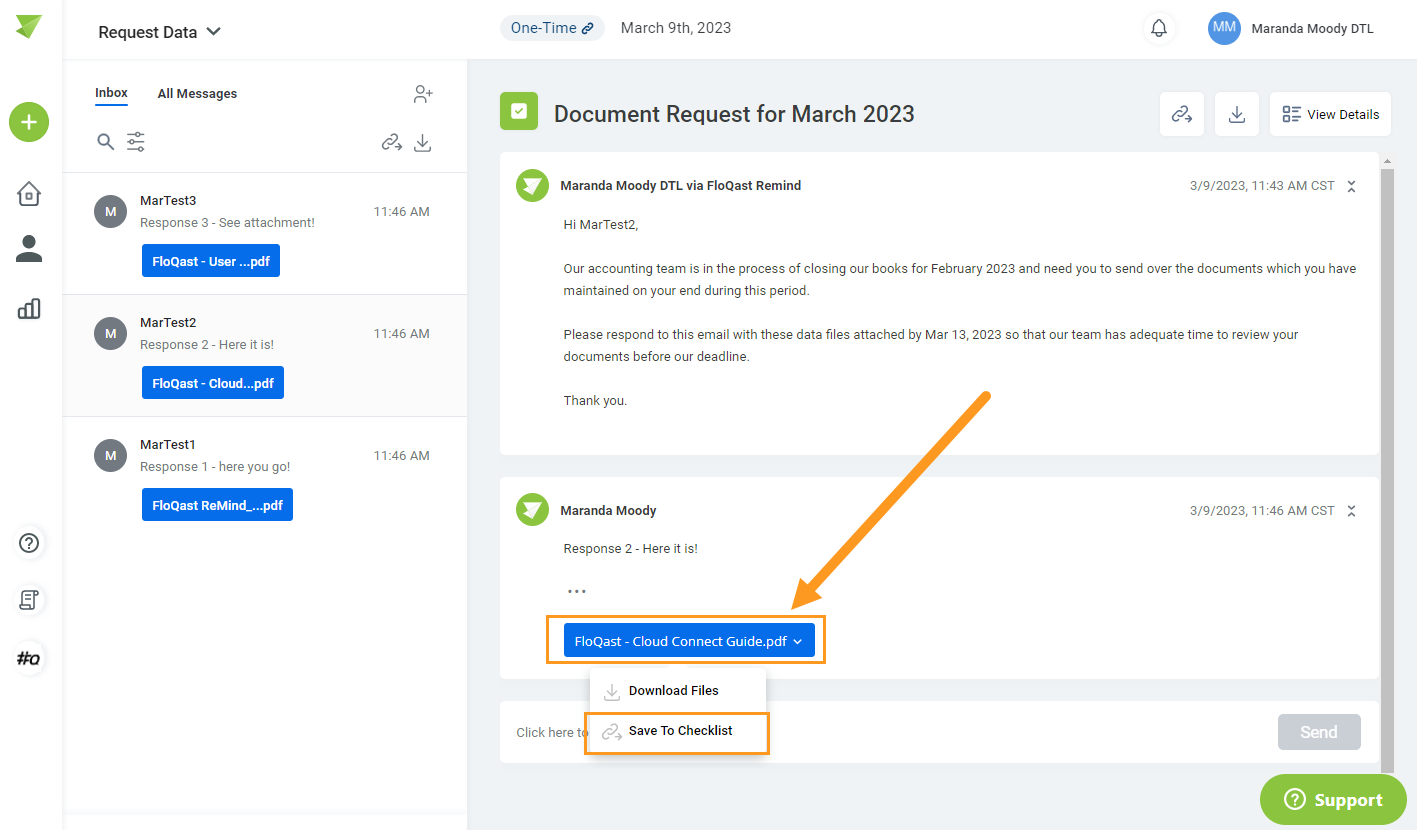 Versioning
If you save files with the same name multiple times, the file names will be appended with a numeric counter so you can track the most current version of a file from your checklist item.
Once documents have been saved to your checklist item, you'll be able to access them from the Checklist tab under the Linked Documents icon: